TTX4102 Expansion Chassis Downloads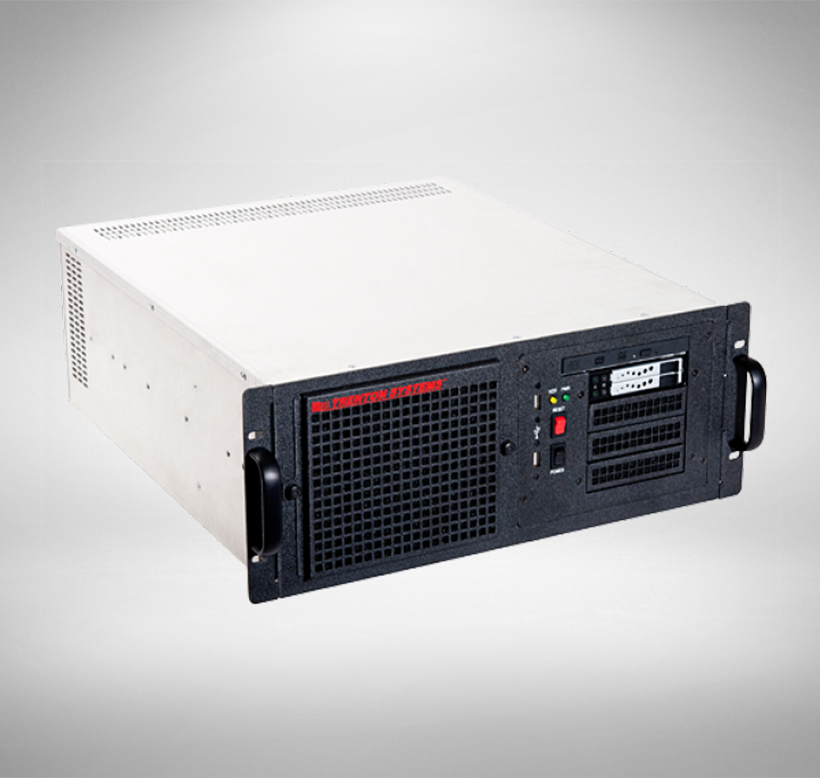 If you need to speak to a Support Engineer about your specifications using the rugged TTX4102 Expansion Chassis, please do not hesitate to contact us by phone at (770) 287-3100, via chat, or fill out a form below.
We will walk you through each requirement and recommend the best option that suits your application.
Tech Specs
Model Number
TTX4102
Description
The TTX4102 is a 4U rackmount PCI Express Expansion chassis that comes in a lightweight, shallow-depth (20″/508mm) enclosure. The TTX4102 comes ready to connect to your host server with the Trenton PED8044 PCIe target card pre-installed in the industry standard, 14-slot, PICMG 1.3 backplane of your choice. Trenton offers a wide selection of 14-slot backplanes that support various combinations of PCI Express, PCI-X and PCI I/O option cards. Your choice of either a 1M or 3M PCIe expansion cable ships with the TTX4102 along with the host card (Trenton PEU8039) that plugs into any available x16 PCIe card slot in your host server.
Depth
20.0″/508mm
Height
4U – (7.0″/508mm)
Suggested Backplanes
14-slot backplanes such as the Trenton:
BPG8155
BPG7087
BPX6620
BPG6615
Other 14-slot and small form-factor backplanes available upon request.
Power Supply
Fixed, ATX/EPS, 860W
PCI Express x16 Link Expansion Cables
The PCI Express x16 link expansion cable length of your choice was included when your PCIe expansion chassis shipped from our factory. The following listing should prove useful should ever need a replacement cable.
| | |
| --- | --- |
| Cable Description | Part Number |
| 1m PCI Express x16 Link Expansion Cable | 193500001142-00 |
| 3m PCI Express x16 Link Expansion Cable | 193500001143-00 |