3rd Party Supplier vs. Manufacturer
by Will Shirley, on Sep 21, 2018 9:51:06 AM
Recently, a customer called Trenton Systems, frantic, with a problem.
Their supplier had given them a lead time which would make it such that they would not make their promised delivery date to their end client. It was egregious—16 weeks.
This was disconcerting, so I inquired if there were any other quality or service issues with the product. Through this investigative process, it became clear that the 3rd party system integrator this customer was dealing with was not providing adequate customer service. In addition to long lead times, repairs were taking months, prices were high and customer service was below par; a trifecta of poor customer experience.
At this juncture, I presented them with a simple question: why not work with the people who know the product best?

Eliminating extra steps in the sales and customer support process can only decrease inefficiencies. Instead of waiting for the procurement and administrative processes of the 3rd party integrator, Trenton was able to ship product directly to this customer in less than a week. In addition, we began a dialogue that allowed us to address other pain points the customer was experiencing. We don't look at our products as monoliths as someone who is just sourcing components would—everything can be customized. This isn't just referring to boards, either; partner with us to help alleviate your longevity and obsolescence requirements. The manufacturer is always going to be better able to manage these concerns than a 3rd party that simply sees part numbers on one side of a ledger and costs/revenues on another.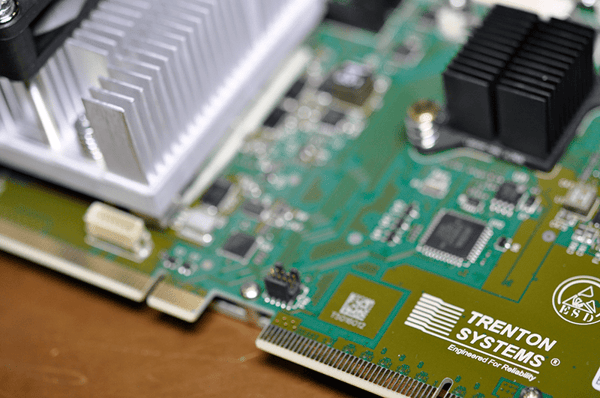 We're passionate about our product and want to see it used in long-life industrial, military and mission-critical applications for years to come. Right now, we're working to qualify a Northwood Pentium 4 (launched January 2002!) based solution for a customer that has a QNX 4.25 operating system requirement for large capital equipment. They're up against a hard requirement, and Trenton is there, working to provide solutions no one else in the market can.
I invite you to call myself or any of my colleagues at 770-287-3100 to see how we can make your computing solution procurement stressors disappear—maybe even within a week, and perhaps, for years to come.