5 Things to Consider When Choosing a Rugged Mini PC
by Brett Daniel, on May 19, 2020 5:02:21 PM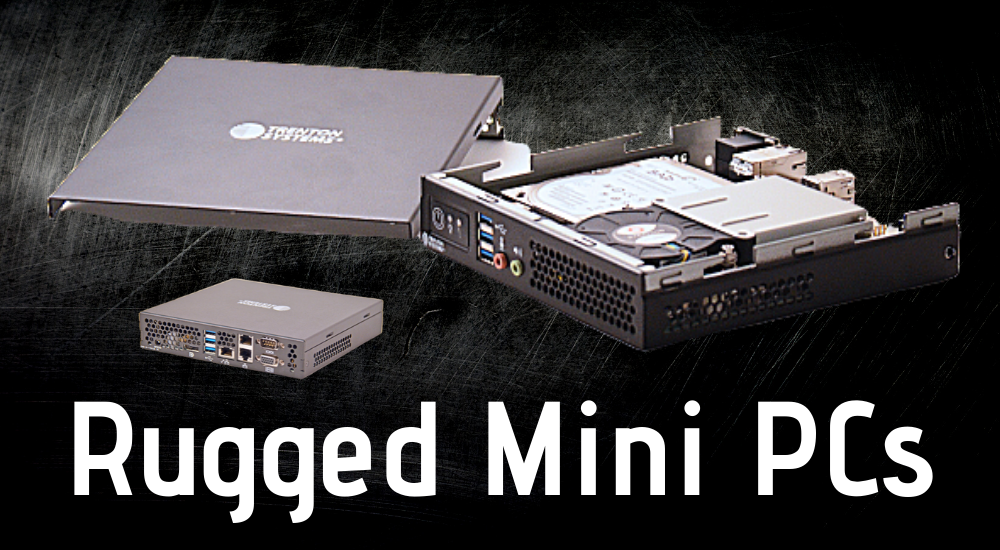 Graphic: Mini PCs should be powerful, secure and built to last throughout the most extreme environments and able to power resource-intensive military, industrial and commercial applications.
Update 6/22/2020: Interested in learning more about rugged mini PCs? Check out What Is a Rugged Mini PC? and Rugged Mini PC vs. Rugged Laptop: Which Is Right for You?
Considering all the different manufacturers that make rugged mini PCs, it can be a challenge to choose which one to buy from.
And even after you decide on a manufacturer, choosing which mini PC model or configuration is right for you can be even more overwhelming.
But choosing a rugged mini PC doesn't have to be hard. That's why we've created this guide to help.
Knowledge is power, and once you're aware of what your program or application needs, the decision-making process becomes that much easier.
There are five main factors that you should consider: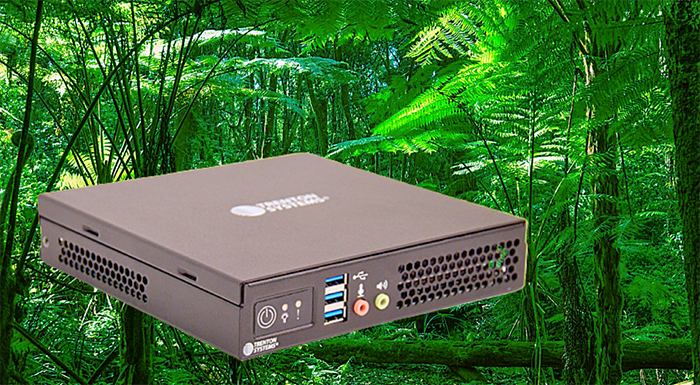 Graphic: Knowing the location and environment in which your rugged mini PC will operate during its life cycle will make future steps in the buying process a lot smoother.
Location and Environment
When choosing the right rugged mini PC, consider the two Ws: where and what.
Where will my mini PC be located?
Under what environmental conditions will my mini PC be expected to operate?
Examples of where include:
Near an assembly line in a manufacturing facility
In a military vehicle
On site in the jungle or desert
On board an aircraft
Various places as a portable mini PC
Examples of what include:
Humid or wet environments
Sandy, dry or dusty environments
Environments with rough, irregular terrain
Various environments as portable mini PC
When determining the where, if you're dealing with a tiny, confined space, verify its length, width and height.
Then, compare these measurements with the dimensions of the mini PCs you're considering purchasing.
Although a few slight environmental modifications are to be expected when installing a rugged computer for your program or application, you don't want to have to make a ton of changes. This can be both costly and time-consuming.
Most rugged mini PC manufacturers know that their systems will be used in constrained spaces, so they should provide you with the system's dimensions from the start, whether on a downloadable datasheet or in a list of system specifications on their website.
And if they don't provide this information outright or if it's difficult to locate, someone at the company knows the product's dimensions, so don't be afraid to contact them and ask.
On the other hand, you may know already that you have more than enough space for the PC, or you might be transporting it from place to place, and in the latter case, it's crucial to know ahead of time if space is a concern.
The weight of the system may also come into the equation depending on the program or application, but thankfully, most mini PCs are light and won't pose a weight problem, unless weight limits have already been reached.
Assessing the what is a perfect lead-in to stress-testing and military and industrial certifications.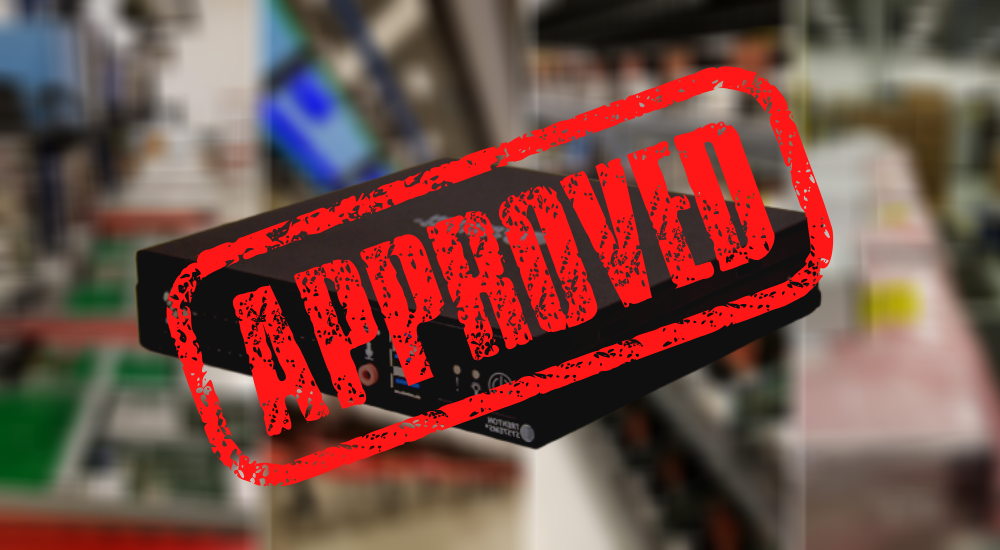 Graphic: Always ensure that your mini PC is certified to the military and industrial standards necessary for your particular program or application.
Stress Testing and Certifications
If you keep up with our blog, you know that we at Trenton Systems love to talk stress testing and certifications.
They're at the backbone of the rugged computing industry and important factors to consider when choosing any rugged computer for your program or application, including a rugged mini PC.
Once you have clear understanding of the where and the what, determining the types of testing and certifications your small rugged computer needs should be cakewalk.
If you know your where is inside of a military vehicle and your what is an environment with rough, irregular terrain, you should probably consider having your mini PC tested and certified to MIL-STD-810 shock or vibration standards.
If your where is on board an aircraft, then your what is an altitude-variable environment, and you should consider having your mini PC tested and certified to DO-160 or MIL-STD-810 altitudinal standards.
Knowing every effect that certain locations and environments can have on a mini PC during its life cycle can be difficult.
At Trenton Systems, our Sales and Compliance teams are on standby to answer any questions you may have about your new mini PC's ruggedization and life cycle.
Check out our blog on MIL-STD-810H to learn more about the latest military standards.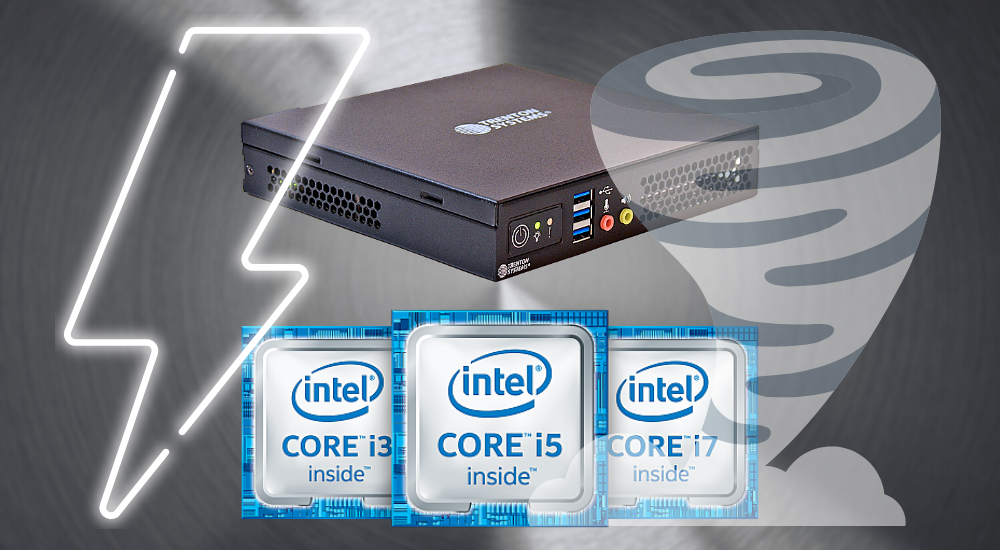 Graphic: Much like the mitochondria is the powerhouse of the cell, the CPU is the powerhouse of your rugged mini PC, and you don't want to cut corners here, especially if you have a particularly compute-intensive program or application.
Processing Power (CPU)
Your rugged mini PC must have the processing power necessary to support your program or application, or you risk running into lag and slow response times. Mission-critical systems simply cannot have this problem.
We at Trenton Systems partner with Intel and use some of the latest generations of Intel Core processors in our ION Mini PC configurations.
| | | | | | |
| --- | --- | --- | --- | --- | --- |
| Processor | Generation | ECC | Cores / Threads | Frequency | Watts |
| i7-9700TE | 9th | Yes | 8 / 8 | 1.80 GHz | 35W |
| i3-9100TE | 9th | No | 4 / 4 | 2.20 GHz | 35W |
| i3-8100T | 8th | Yes | 4 / 4 | 3.10 GHz | 35W |
| i7-8700T | 8th | No | 6 / 12 | 2.40 GHz | 35W |
| i5-8500T | 8th | No | 6 / 6 | 2.10 GHz | 35W |
Table: The different Intel Core processors available for the ION Mini PC
Cores and thread counts are key factors to consider when deciding on a CPU for your rugged mini PC.
Think of a core as a manufacturing floor assembly line and the threads as the technology that separates the parts or components along the way.
The more assembly lines, the more data that can be processed, as each core can facilitate an individual flow of data.
The more threads a processor has, the better the management of that same data, which, in turn, increases instructional efficiency and overall system performance.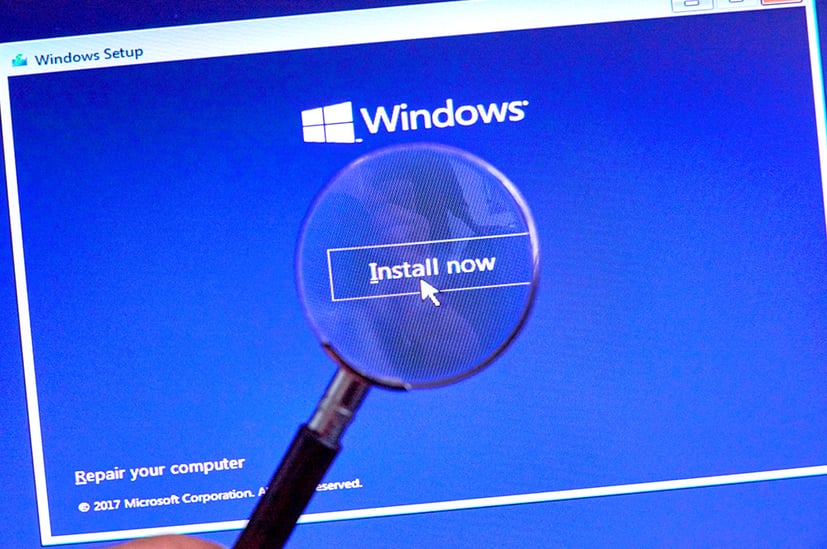 Photo: A common question we receive at Trenton Systems is whether our mini PC can run Windows 10 and if it has TPM 2.0 support.
Operating System and Security
Finding a rugged mini PC that supports your choice of operating system is an important factor to consider during the decision-making process.
Whether you prefer Windows 10, Ubuntu or CentOS, always ask the manufacturer which operating systems the mini PC can support just to be safe.
Regarding security measures, a TPM 2.0 cryptoprocessor is another key factor to consider, especially given the Department of Defense's TPM requirements.
TPM 2.0 acts as a hardware authenticator and increases the level of protection your mini PC has outside of just software-related security solutions.
In short, TPM 2.0 prevents attackers from manipulating a system's hardware to access encrypted files.
Trenton Systems has an onboard TPM 2.0 cryptoprocessor on its mini PC and proudly supports Windows 10, Ubuntu and CentOS.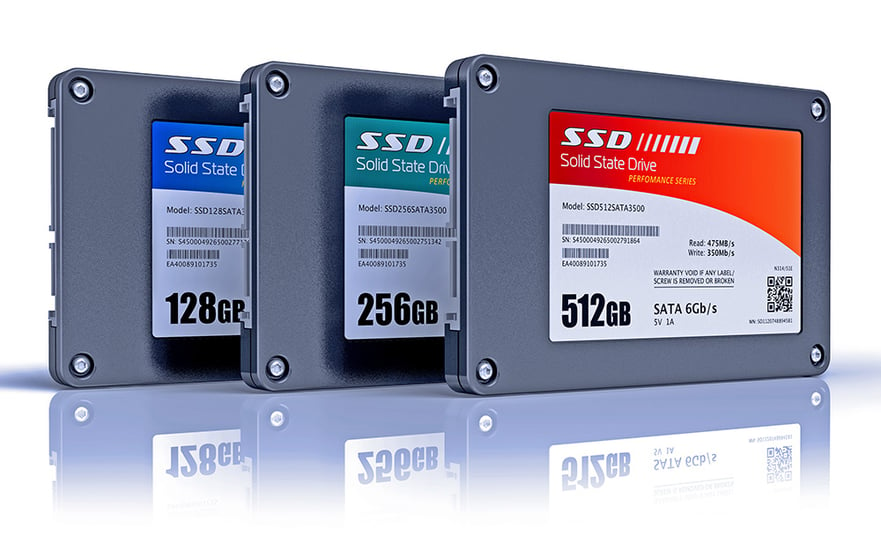 Photo: Ensuring your rugged mini PC has the proper storage capacity, RAM and expansion capability will not only boost its performance, but it will save you plenty of headache down the road.
Memory, Storage and Expansion
Perhaps most important for your rugged mini PC long-term is its memory, storage and expansion capabilities.
The amount of RAM and SODIMMs your mini PC has makes a huge difference in how it performs.
Two 16GB SODIMMs, for instance, are going to provide smoother multitasking and a lower likelihood of performance decline than two 8GB SODIMMs, since your computer has more RAM with which to store short-term data from ongoing tasks.
RAM provides an efficient buffer between the CPU and your choice of storage drive, which is often slower in terms of data transfer. In turn, the CPU can perform calculations based on the instructions it's given at a swifter speed.
Regarding storage, you'll likely choose between a SATA SSD or NVMe PCIe SSD.
Speed, rather than storage capacity, is the dividing factor between these options.
NVMe drives are typically faster than SATA drives due to their direct utilization of a computer's PCIe slots.
Lastly, expansion capability is a major consideration.
Your mini PC's long-term expandability is important, so always be on the lookout for rugged mini PCs with PCIE slots and plenty of USB 3.0 and gigabit Ethernet ports.
By determining exactly how you plan to use the mini PC in the field, you can speed through this part of the decision-making process.
Trenton Systems is already engaging with customers about possibly adding a PCIe slot to its ION Mini PC, and we're currently working on a fanless embedded PC with a Mini ITX motherboard form factor that houses a PCIe slot, allowing customers to connect it to other rugged devices, such as a JBOD or PCIe Expansion Kit.
Conclusion
When choosing the right rugged mini PC, remember to consider:
Obviously, these are not the only factors to consider.
Yes, there are quite a few more, but a mini PC's overall performance and price depend greatly on decisions resulting from these five key considerations.
They're a great starting place at the beginning of the buying process, and they'll help the sales team understand the requirements and specifications your program or application needs in a rugged mini PC.