Choosing the Right Military Computer Supplier & Why It's Important
by Yazz Krdzalic, on Feb 20, 2018 1:15:00 PM
A potential customer calls you with a requirement. They describe the project in detail and explain all the intricacies of the application. Things are looking good.
The specifications to be met are as follows:
Single board computer with Intel® Xeon® processor
Backplane with support for 12 slots of PCIe 3.0
MIL-STD-810G certified, rugged chassis to withstand extreme shock, vibe, and temp fluctuations at max 20" depth
Redundant power supply
Two drive bays
You take notes, finalize the call, and start to put together a solution that best fits your customer's needs. The next move you make, choosing a trusted rugged computer supplier, can be integral to your overall success. The million dollar question: how to choose the best military computer supplier?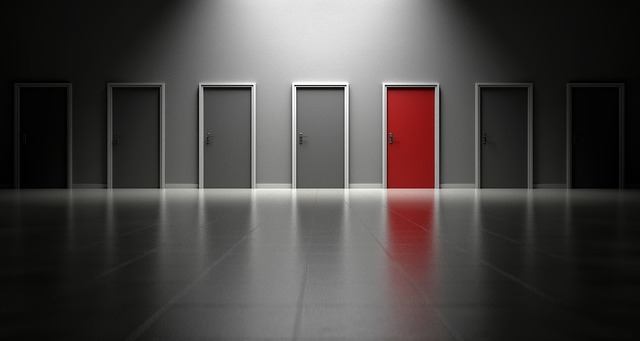 Before we begin...
We'll cover questions you need to ask to determine suitability, how to filter the answers you receive, and must-haves for every rugged computer supplier you do business with now and in the future (sorted by importance!).
Let's get started!
But first...go online
It's almost second nature to Google whatever you may be looking for, and there's no exception to this rule when looking up companies either. Before you get someone on the phone, head over to the company's homepage and click on "About Us". You ought to gain a wealth of information about the company culture, the benefits of working with them, and any distinguishing factors from their competitors.
Trenton Pro Tip
Open multiple tabs - designating each one for the contenders - comparative analysis at its finest!
If you are having a hard time finding the right information on the "About Us" page, or worse - the page does not exist - that's a red flag.
As Bill Gates once said:
In the future, there will be companies doing business online and companies going out of business.
The website is a digital storefront. It needs to be up-to-date, it needs to serve as an introduction to the company's missions statement and featured products while also addressing their competitive advantages.
Things to look out for:
Spec-war: If the company is strictly focused on differentiating with 'better' product specs, you need to be careful. It could mean that they are just another 'me too' company copying whatever is currently trending and trying to beat it with features. No authenticity equals no passion for what they do - they are in it to make money.
Blogs: Take a look at the company's blogs. If they haven't written anything in a while, they may not be as engaged in the industry as they like to think. Blogs need to be relevant and informative. Subscribe to their e-mail list and see what sort of information they share with you. If they care to keep you informed, engaged, and up-to-speed, chances are they care about you as a customer.
Contact Us: You should be able to contact the company via multiple channels. Form fill, e-mail, phone, and chat are a must.
What you should do:
Complete the form & get a free quote on your military computer specifications and requirements! You have nothing to lose and a lot to gain. The response you get should serve as a sneak peak of what it's like to work with the potential computer supplier.
Trenton Pro Tip
Write an e-mail template that can be sent to multiple companies. Simply copy and paste the same information and send it off. It takes seconds. If a company sends you to a thank you page, it means they care enough about their customer journey - they went the extra mile. If you receive an e-mail within minutes, it reflects on how prompt they are in answering questions. If you get a personalized e-mail from an Account Manager introducing you to the company, it should speak volume. These companies value your time and appreciate the opportunity to work with you.
You are speaking to a representative of that company, now what?
Whomever it is that you are speaking to, chances are, the first contact you make is an Account Manager. Someone who is trained to sell you a product or service. Being in a highly technical field, you mustn't be shy about asking technical questions. The person on the other line needs to be able to keep up with you or bring an expert from their end into the conversation to best answer your inquiries. This shows dedication to solving your problems and it shows expertise - both qualities important in choosing your rugged computer manufacturer.
Each question you pose needs to demand an in-depth response to answering your pain points. Instead of asking "do you have a product that meets this requirement?" you need to focus on questions that dig into what the company stands for. If this is apparent from a first-contact team member, the company is doing something right.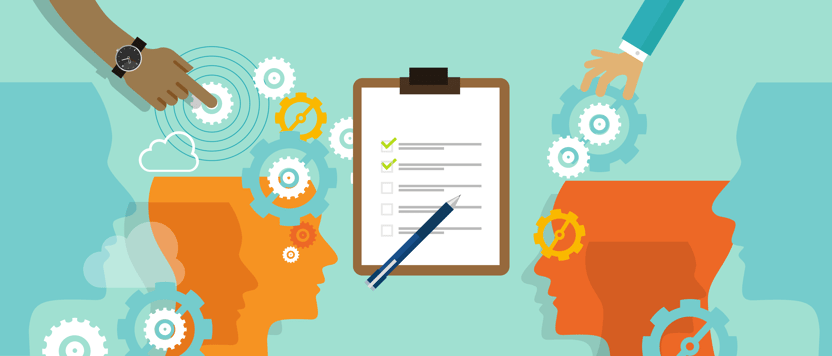 Questions you should ask
So, what sort of questions should you ask to reveal the most about a company and how should you filter these questions to avoid common pitfalls and hidden agendas the company is trying to elicit? Without further ado...
How long do you need to quote me a system with my exact specifications?
This question should tell you how dedicated they are in formulating a solution to your specific problem. An acceptable answer should be anywhere from a couple of hours up to 24 hours. You want them to take enough time yet not so long to where you feel unimportant.
What happens when the warranty has expired, do you provide support thereafter?
You are not simply asking what the warranty covers, that comes later, you are asking what happens once the warranty has lapsed. They should start by telling you about additional support and how they handle these requests, if they stumble on this question, I would suggest you start looking elsewhere.
What is your average computer lifecycle?
Every company should openly tell you their average computer lifecycle. You'll hear a lot of them boast 7 years, but in reality it may be much shorter than that. Ask pressing questions here to get to the bottom of it. Each team member should be aware that quality is at the forefront, not just a sale.
If a part reaches EOL, what revision control procedures do you have in place to minimize disruption to the system? How do you inform me of any changes and what is the normal heads-up you can give me before I run into such a situation?
This question asks about potential pitfalls once the product is out on the field. It should give you insight into how much thought the company has given to potential problems you may face. If they have properly set procedures in place, your interest is truly at their forefront.
Is your engineering team located in the US? If not, where are they and can I speak to them directly if need be?
A lot of companies hide behind the fact that their engineering team is not on-site. They may have them across the globe thus communication may become a factor. Ask where they are, how to get in touch with them, and if they are available to internal employees or customers as well.
Is your tech support stateside or offshore?
If the company is claiming "Made in USA" this will be quite an interesting conversation if the answer is 'offshore'. You should look for a company who strives to keep their team together in one place. This simply means that their support team and engineering team works together to solve your problems.
To summarize
The above questions serve only as a starter. They show you a 'theme' of the types of probing questions you should be asking. It will save you a lot of headaches down the road, and your customers will appreciate you for taking the time to select the best on their behalf.
---

Trenton Systems as your military computer supplier
Trenton Systems designs, manufactures, and assembles rugged, high-performance computing solutions for companies across the globe. Our computer systems, from internal components to the chassis, are 100% US-made! This means that the quality of products is unmatched. We stress-test above and beyond military standards to ensure utmost reliability even in the harshest conditions. Trenton Systems Rugged Computers are dependable when you need them most.
The difference not only stands in our products but also in our people. When you have a team of passionate individuals come together, the sky's the limit. Our engineers are with you from whiteboard design all the way through to support. We strive to be a high-performance computing solutions partner not just a supplier. You'll often hear us say: "Our engineers are your engineers.". This customer-centric approach is the reason why so many loyal customers come back to Trenton Systems year after year and decade after decade.
The combination of product and people is what truly defines The Trenton Experience. You can clearly see this in our customization capabilities. We have an abundance of standard combinations that are readily available to meet the demands of our customers yet we specialize in custom computer systems to address the most complex specs and requirements.
We roll up our sleeves and get to work. From electrical, mechanical, and software design to integration services - you dream it, we design it. Customize your BIOS, your processor board, the chassis, PCIe slot configuration - the possibilities are endless. Trenton Systems does not stop there. Each computer system is SWaP-optimized and built to reduce MTTR. Quality, reliability, and efficiency in one high-performance computer - your computer.
Trenton Systems' dedication in placing customer's best interest first contributes to an 11-year average computer lifecycle - 3 times above the industry standard! An extended lifecycle cuts costs tremendously and frees up resources - talk about opportunity cost. Coupled with strict revision control procedures, you can rest assured the computer you purchased today is the same system years later - no shortcuts, no gimmicks.
Trenton Systems is a thought-leader in the industry and challenging the status quo. Our insight and desire to solve problems has placed us at the forefront of what it means to be a reliable partner for our customers.
Give us a call today at (770) 287-3100 or send us an e-mail to info@trentonsystems.com, fill out a form on our website, or start a chat with any questions, comments, or concerns - your feedback is always welcomed.