CHIPS Act: Why USA-Made Computing Matters Now More Than Ever
by Michael Bowling, on Jul 12, 2022 9:14:20 AM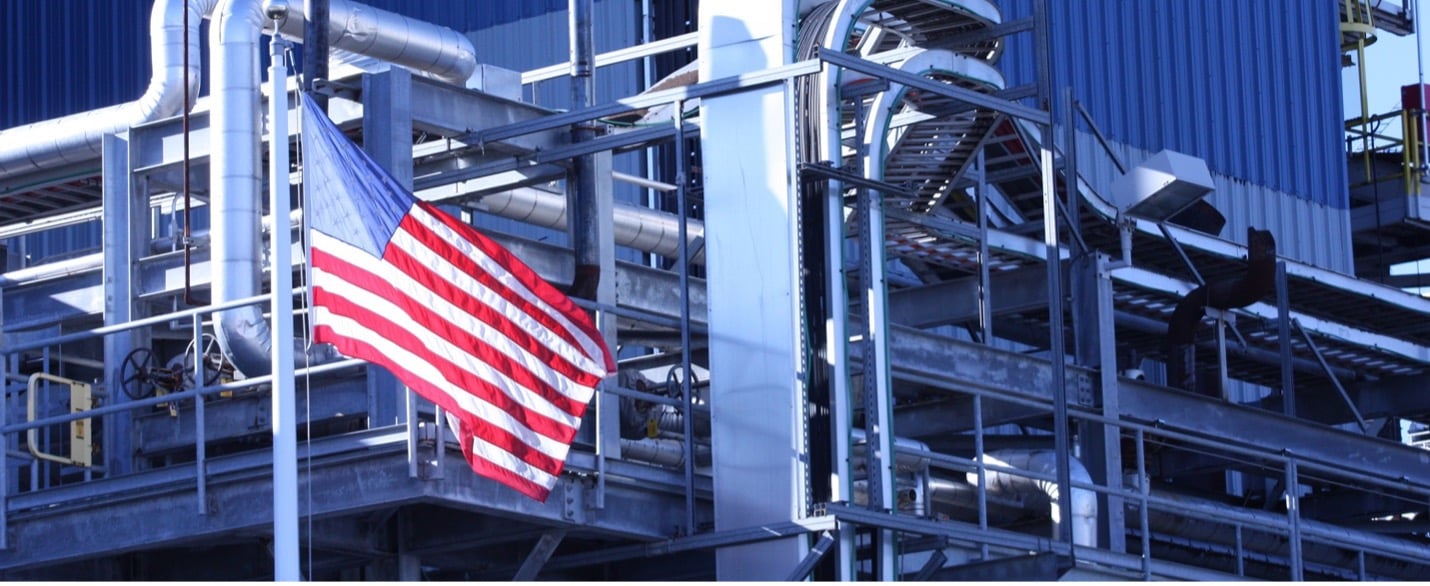 Source: thomasnet.com
USA-made computing is vital to our country's economic and national security interests.
The pandemic has highlighted the fragility of our supply chain as well as the importance of ensuring the world's fabs are more geographically diverse.
Our national security also relies on the US being the global cybersecurity technology and innovation leader. The investments in US manufacturing through initiatives such as the CHIPS Act, as well as the investments from companies like Intel®, are critical to the continued, long-term security of the American people.
Now is the time for the US to be decisive and remain steadfast to see these critical, multi-year cybersecurity and supply chain investments through to the end.
Our present challenges
In 1990, the United States produced 37 percent of the world's chip supply. Today, we are responsible for just 12 percent of global chip production.
75 percent of the world's chip manufacturing comes out of Asia, primarily China and Taiwan, and by 2030, China is poised to become the largest chip producer in the world.
Why did manufacturing decline in America?
Business owners know that it is cheaper to build facilities, parts, and components outside of the US. This is primarily due to foreign governments offering lucrative financial incentives, such as tax breaks and grants, to set up semiconductor factories.
An abundance of cheap third-world labor combined with minimal regulation also offers the opportunity for maximum output at the lowest cost.
One of these companies is Taiwan Semiconductor Manufacturing Company, which produces more than half of the world's computer chips and is also Apple's primary supplier.
Intel®, on the other hand, which is also one of the largest chip manufacturers, is committed to manufacturing its chip supply here in the US.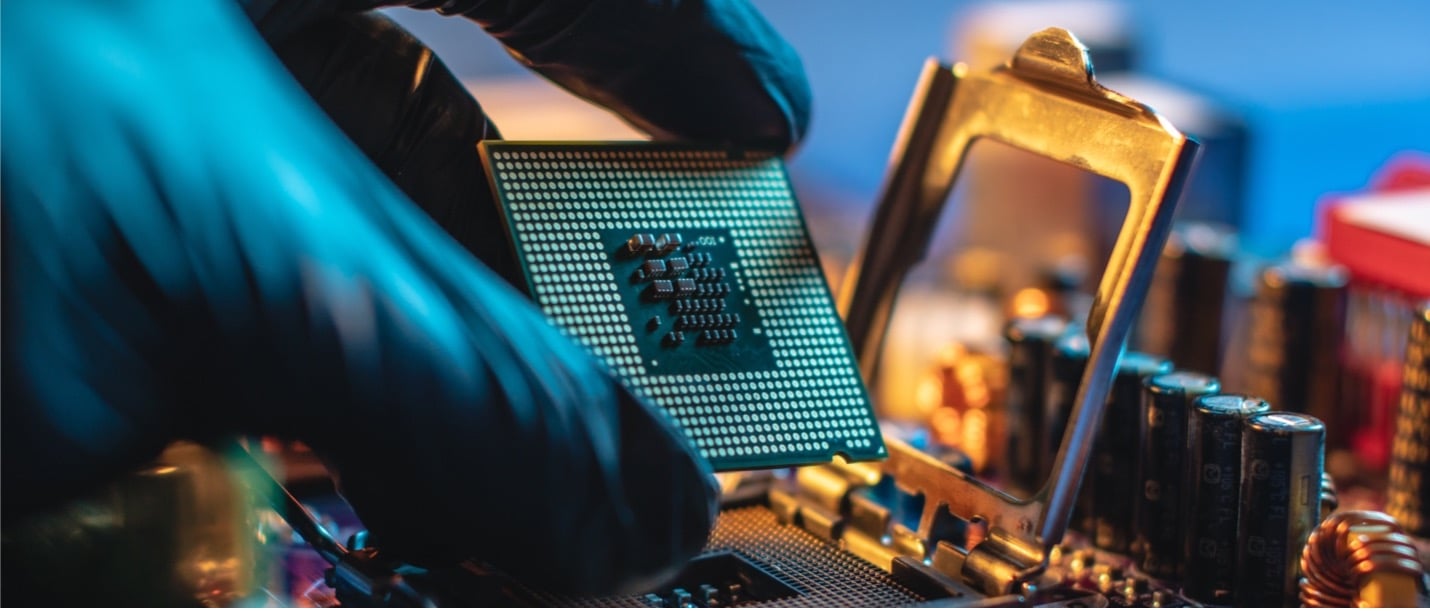 The CHIPS for America Act
Passed in January 2021 but not yet funded by Congress, the CHIPS (Creating Helpful Incentives to Produce Semiconductors) for America Act establishes investments and incentives to support US semiconductor manufacturing, research and development (R&D), and supply chain security.
The CHIPS Act is intended to shore up America's chip industry as a hedge against China's rapid development of its own semiconductor capabilities and shift global production away from China's shores.
The bill provides an income tax credit for semiconductor equipment or manufacturing facility investment through 2026. The bill also establishes a trust fund to be allocated upon reaching an agreement with foreign governments to promote:
Consistency in policies related to microelectronics

Transparency in microelectronic supply chains

Alignment in policies towards nonmarket economics
A link to the official text of the bill can be found here.
This bill has bipartisan support, reflecting a shared goal of bringing manufacturing back to America to bolster our economy and national security.
I repeat again for impact, though this bill has been passed, it has yet to be funded. We need everyone's support in petitioning our elected officials to fund the CHIPS for America Act.
Here is a link to a tool you can use to find your congressional representative. Enter your zip code, and you'll be redirected to your representative's contact page.
Why we must bring manufacturing back to America
If we don't start to ramp up manufacturing efforts here in America, we risk becoming dependent on foreign chip manufacturers.
As a result, we risk introducing spy chips and other malware that steal our intellectual property, posing a threat to our national security.
But who's to say this will only impact chips?
Imagine having to constantly import cars, video game consoles, or even worse, military technology from a superpower like China. Not only would we be behind on the technology front, but we would be weakened militarily, diminishing our standing on the global stage.
Additionally, whenever a factory is set up in a foreign country like China, it merely bolsters China's GDP, which has the world's second-largest economy behind the United States. If a factory is set up in America, however, that will help strengthen our economy through new jobs and increased revenue.
Finally, in the midst of constricted supply chains like the one we are currently facing, decreased reliance on foreign manufacturers will help mitigate some issues in obtaining the parts and components needed to build computers.
A heavy focus on a chain of custody from start to finish throughout the supply chain will help our economy become self-reliant, decreasing dependency on other countries.
Though bringing chip manufacturing back to America will not have a quick or easy solution, support for legislation such as the CHIPS for America Act is a step in the right direction.

Source: intel.com. A 3D rendering showing two new leading-edge Intel® processor factories in Ohio.
Intel®: From Lab to Fab
In an interview with CNBC in March, Intel® CEO Pat Gelsinger likened semiconductors to oil, suggesting they will play a central role in international relations in the coming decades.
Since Gelsinger took over as CEO last year, Intel® has made an aggressive push to geographically diversify chip manufacturing, an initiative the company calls "lab to fab." This includes massive investments to build new fabs in the US and Europe.
In January, Intel® announced plans to invest $20 billion to build two new semiconductor plants in New Albany, Ohio, furthering the company's commitment to US semiconductor manufacturing. Last year, Intel® also started work on two chip factories in Chandler, Arizona.
Fab is short for fabrication plants, the factories where semiconductors are manufactured. As previously mentioned, the vast majority of chips are currently made in Asia, especially in China and Taiwan. This has raised national security concerns, especially since China has scaled up its military presence near Taiwan.
Semiconductors have also been in short supply during the COVID pandemic, as production disruptions clashed with surging demand for the chips that are used in electronics, ranging from smartphones to cars and washing machines.
Gelsinger has also been pushing elected officials in Washington to support legislation like the CHIPS for America Act that include government money to assist in semiconductor production.
"We have to put our chips on the table to help the US regain process technology and manufacturing leadership," said Gelsinger before the Senate Commerce Committee. "We are slated to break ground in Ohio this year. I challenge Congress to find a path forward on the CHIPS Act funding before then. I want to go bigger and faster."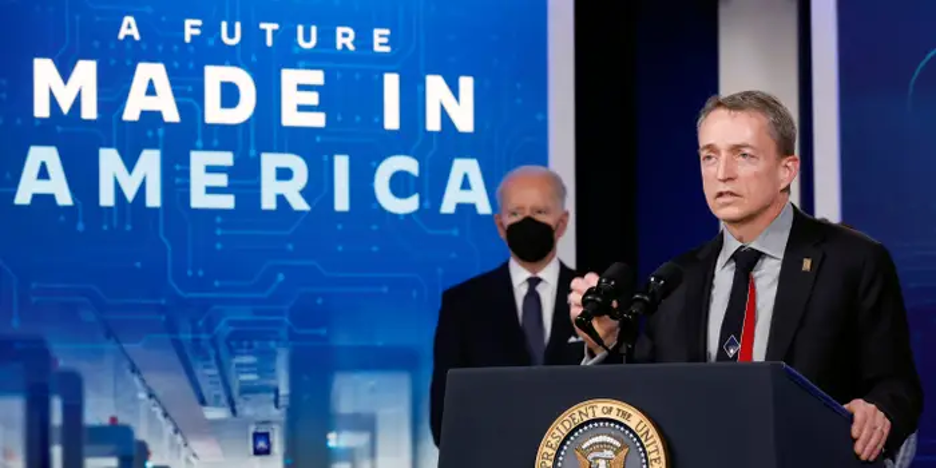 Source: businessinsider.com. Intel CEO Pat Gelsinger discusses plans to build the world's largest chip factory on U.S. soil.
The next step: A dedication to USA-made computing
Once a chip is manufactured in the USA, it needs a home.
Not just any home, however. It needs to be installed on a USA-made motherboard that is living inside of a USA-made high-performance computer.
If we don't prioritize USA-made computing, chips made here will be shipped overseas and installed on a motherboard made in Taiwan or China. This will again leave our technology vulnerable to tampering and increase the likelihood of data breaches, leaving us with the same security problems as before.
We can avoid these problems, however, with a strengthened dedication to USA-made computing.

Trenton Systems: From Chip to Ship
Here at Trenton, we design, manufacture, assemble, test, and support our customized, high-performance computers right here in the USA.
We maintain a tight grip over our supply chain with proactive risk management methodologies to provide our customers with high-quality parts and components from trusted sources, offering some relief in today's constricted environment. This is what we call a transparent chain of custody from start to finish.
We are a cleared defense contractor (CDC) and have a secured manufacturing facility.
Our in-house software engineers work directly with the BIOS source code to create firmware security enhancements that meet our customers' stringent specifications.
With a strict supplier quality management system, we thoroughly vet all suppliers to protect our systems from potentially compromised software applications and electronic parts.
We have a meticulous revision control process with a living, breathing approved vendor list (AVL) that manages the computer's lifecycle and facilitates secure integration of alternative parts and components. We also ensure to notify customers when parts, pieces, and components are going end of life (EOL).
Additionally, our counterfeit protection program (CPP) allows us to avoid, inspect, detect, identify, document, remove, and replace suspected counterfeit parts and components.
Before our products are shipped, we perform various tests at the board and system level both in-house and through third parties per customers' technical, performance, and environmental specifications to ensure the efficiency, quality, and ruggedization of our solutions.
With the latest multi-layer cybersecurity technologies, we provide complete protection across the hardware, firmware, software, and network stack, guarding sensitive at the highest level.
Trenton Systems' Partnership with

Intel®
For over 30 years, Trenton Systems and Intel® have partnered to develop next-gen, cybersecure, high-performance computing for our armed forces, critical infrastructure, and commercial sector.
We equip our systems with the latest Intel® technologies such as Intel® PFR, Intel® SGX, Intel® TME, Intel® Boot Guard, Intel® FlexRAN, and next-gen Intel Xeon SP CPUs.
We are members of the Intel® Partner Alliance and Intel® Early Access Program, allowing our customers to have access to the latest Intel® technologies. With our customization capabilities, we can incorporate these advanced technologies as soon as Intel® makes them publicly available, making our systems future-proof.
We also had the privilege of attending Intel® Federal Summit 2022, where Sean Campbell, our Chief Commercial Officer, and myself had the chance to speak about Trenton's commitment to USA-made computing and how we work together with Intel® to provide our warfighters with the latest technologies to achieve mission success.
From the development and fabrication of Intel® processors to their integration into our systems, we work together to further our shared goal of manufacturing advanced, critical computing solutions right here in the United States.
As Pat Gelsinger so aptly stated, this would help America regain and solidify its process technology and manufacturing leadership in the world of high-performance computing for the military, US critical infrastructure, and the industrial/commercial sectors.
Final thoughts
With countries like China and Taiwan controlling the lionshare of chip manufacturing, our continued reliance on foreign countries for critical parts and components poses a risk to our economic and national security interests.
Legislation such as the CHIPS for America Act is a manifestation of the widespread public, bipartisan support for USA-made computing and increased funding for American manufacturing efforts.
Besides lessening our dependence on Asian countries which seek to undermine us, bringing semiconductor manufacturing back into the United States will also help grow our economy and help navigate complex supply chain issues.
In partnership with Intel®, Trenton Systems is committed to spearheading the development of high-performance computers that are made right here in America, free from foreign influence or interference, that equip our warfighters to achieve mission success across all environments.
Funding the CHIPS Act will allow American manufacturing of computer chips and high-performance computers to flourish in the United States. It will bring jobs to our economy and lessen our dependence on other countries, securing future generations' success and standing on the global stage.
We need to bring back manufacturing to the USA. It's crystal clear that we must make our own products to continue to be a world leader in technological advancements and innovation.
Reach out to your congressional representative. Let's all do our part in ensuring the future is made in the USA.
Come with us into the future.
#lab2fab #chip2ship #madeinUSA #backtheCHIPSact