Infographic: When Will Your Industrial Computer Reach End-Of-Life?
by Tony Oliva, on Jan 3, 2018 9:37:34 AM
The industry average computer lifecycle is only 3 years! The end-of-life (EOL) of a product can be costly and burdensome especially for those in sensitive fields such as the medical industry or military, where changing one component means the entire machine needs to go through the designing, qualifying, and certifying process again.
Trenton Systems average computer lifecycle is 11 years!
Learn the 5 steps to a 15+ year computer lifecycle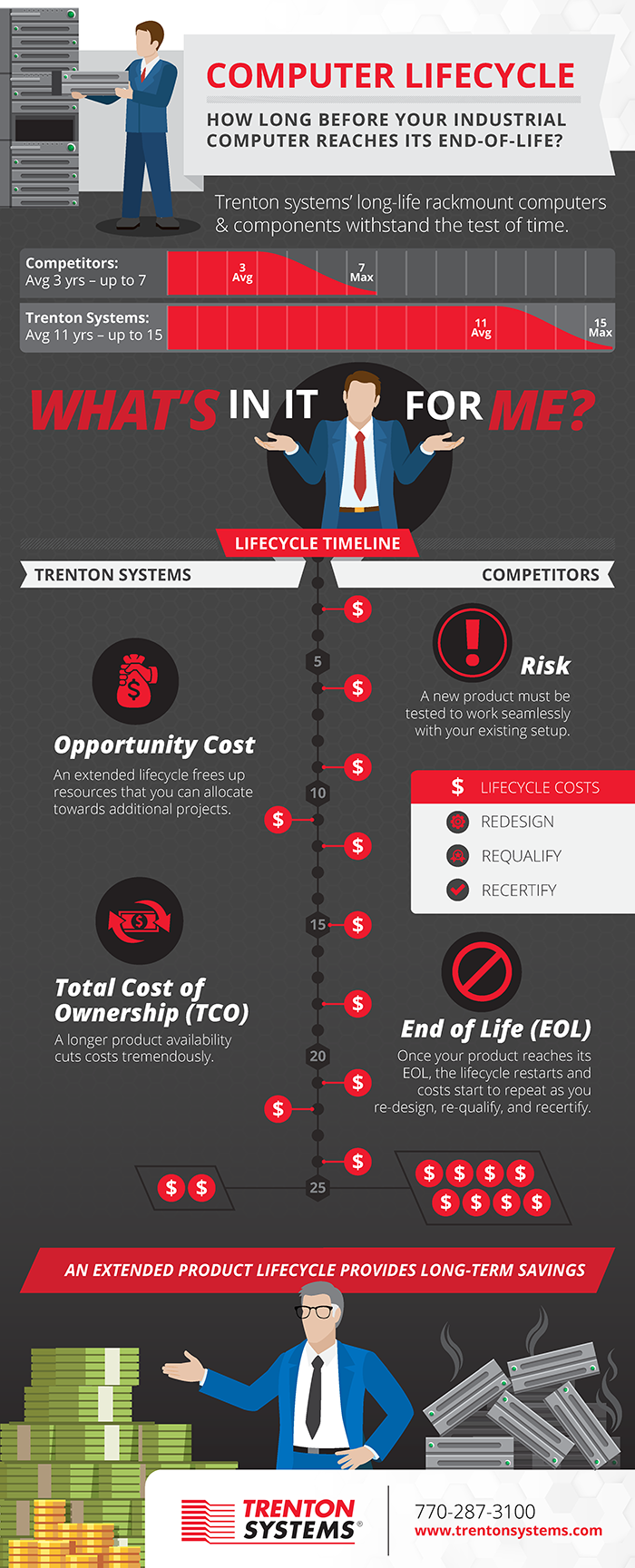 When you buy an embedded computer at Trenton Systems, the average computer lifecycle will surpass the industry average by 3.67 times.
At the end of the day...
A shorter computer lifecycle robs you of the hours that could have been allocated towards other opportunities. In terms of expanding your project scope the opportunity cost becomes clear, quickly. Not only are your resources depleted, you are still taking the risk of a new embedded computer working seamlessly with the existing setup. The testing phase, which helps decrease failure rates, is a vital step in the process but can drag out and push you closer to the next EOL iteration...thus the entire process starts over again.
It simply boils down to one question:
Can you afford the Total Cost of Ownership (TCO) of your next computer?