MIL-STD-810 Servers: Enhancing Military Defense with Rugged Computers
by Brett Daniel, on May 8, 2020 1:18:04 PM
Note: Trenton Systems is not a compliance testing facility. We manufacture rugged servers and workstations that conform to military and industrial standards, such as MIL-STD-810 and DO-160, and we can ensure that our systems comply with these standards using our in-house testing equipment, or by sending our systems to a third-party compliance testing laboratory for validation, but our facility does not offer compliance testing services for products manufactured outside of Trenton Systems. For a list of laboratories that can assist you with your testing needs, please read this blog post, which lists the best compliance testing laboratories in the world.
Update 05/11/2020: Check out our blog post on MIL-STD-810H to learn more about the standard's newest revision. You can also read our comprehensive MIL-STD-810 overview.
MIL-STD-810 servers are rugged computers capable of operating at peak performance in blood-curdling environments that would render non-certified rugged systems completely inoperable.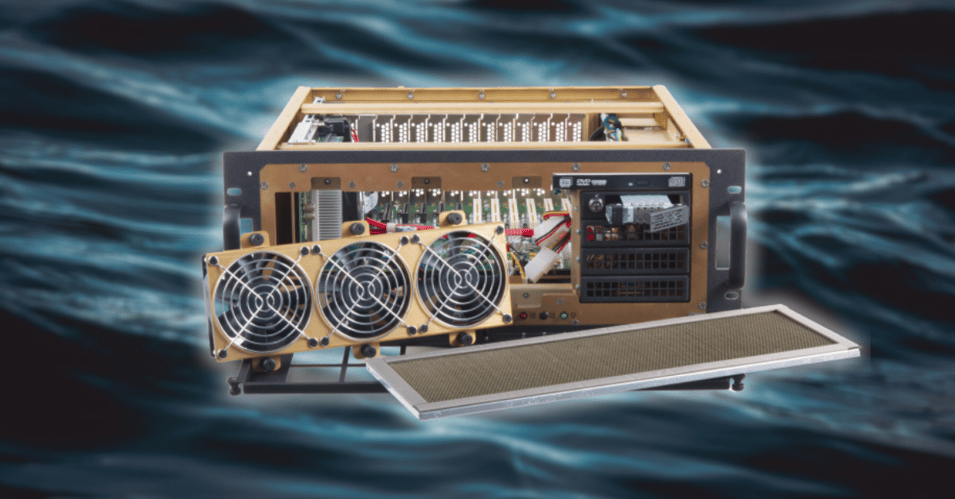 Graphic: Trenton Systems' TMS4711, a MIL-STD-810 Rugged Workstation
These formidable military computers, whether in the form of a rugged rack server, blade server, workstation or mini PC, undergo strict testing and certification to ensure that juddering mechanical shock, heart-sinking vibration, extremely hot and cold temperatures and other computer-killing conditions don't damage or compromise the very hardware that's supporting a mission-critical application.
Not only that, they're often equipped with motherboard-blistering Intel CPUs, application-slicing memory, PCIe expansion kits and enough rugged storage to seamlessly accumulate and process the bulkiest of data chunks generated by the most demanding of resource-intensive tasks.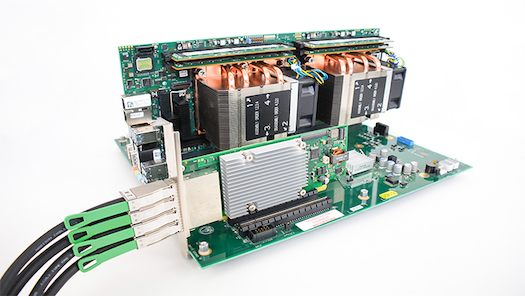 Photo: A Trenton Systems PCIe Expansion Kit
Situated unobtrusively in server racks and blade enclosures, they're impressively expandable, upgradable and scalable, designed to be slid open, removed and retrofitted with a nonchalant flick of the wrist. Hot-swappable to their very core, they're guaranteed to facilitate the continuous operation of mission-critical systems in the event of technical complications.
Hardened, lifelong behemoths of grit, computation and modification, MIL-STD-810-certified servers often act as arbiters between mission success and mission failure in the realm of military defense, the former of which can be the difference between life and death.
When we say that Mil-Spec servers improve or enhance defense initiatives, those aren't just shallow, meaningless buzzwords. We're not on the fence about the validity of these claims. We know them to be true because we've provided tried-and-true, long-lasting solutions to the very companies and contractors responsible for the eventual success of those programs and applications.
On that note, let's look at a few use cases for MIL-STD-810 rugged computers and components.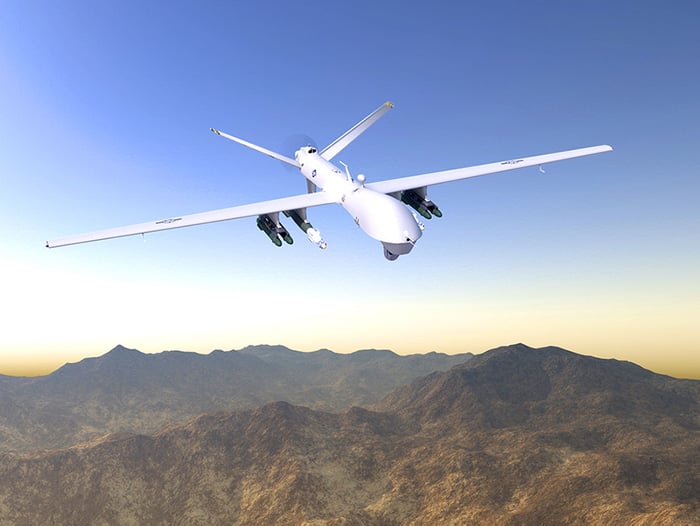 Photo: The Air Force's MQ-9 Reaper UAV
United States Air Force: Drone Trainer
The United States Air Force needed a MIL-STD-810G server with lots of PCI Express slots, high compute capability and the ability to support its pilot desktop training platform for Unmanned Aerial Vehicles (UAVs), also known as drones.
Enter the reliable MIL-STD-810-certified 5000 Series Rugged Server, one of the fastest, most flexible rack mount rugged computers on the market today.
This durable Mil-Spec server features an impressive 14 slots, or 80 lanes, of PCIe 3.0 for any necessary expansion, Intel Xeon Scalable Performance Silver & Gold processors for high-performance computing, plenty of solid state or hard disk drive storage and a lightweight chassis design.
Today, the 5000 Series ensures speed and computational efficiency from behind the scenes of the platform, directly impacting the education of studious pilots as they learn to fly drones, such as the famous MQ-9 Reaper and RQ-4 Global Hawk.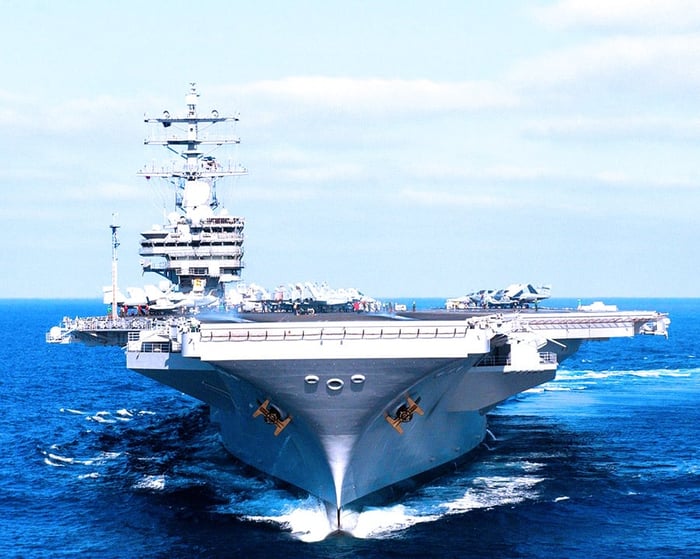 Photo: A Navy aircraft carrier
United States Navy: Command Systems
The United States Navy needed a MIL-STD-810G workstation with support for PCI legacy cards and the ability to pass MIL-S-901 Barge Testing, which involves detonating explosives in water and assessing the resulting high-impact mechanical shock.
The 4000 Series Rugged Workstation is the ideal choice for applications likely to experience extreme shock, vibrations and temperature fluctuations.
MIL-STD-810-certified, the 4000 series can support up to 12 PCIe 3.0 slots, which can utilize PCI legacy cards through backwards compatibility, and includes a Redundant Power Supply Unit, reducing the risk of a complete system shutdown.
Two 4000 Series workstations now monitor the Navy's jet launch command system aboard the USS Gerald R. Ford (CVN-78).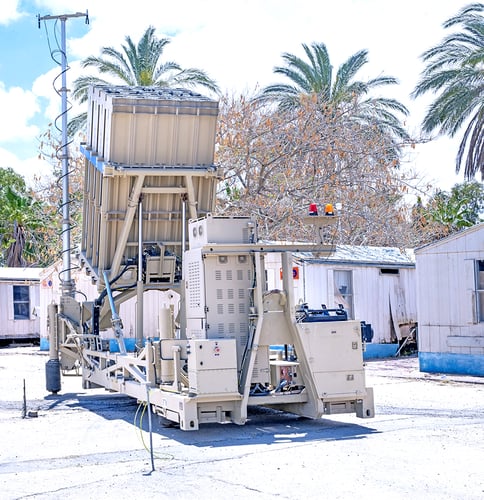 Photo: The Israel Defense Forces' Iron Dome
Israel Defense Forces: The Iron Dome
The Israel Defense Forces needed a rugged single-board computer and PCIe backplanes to support its mission-critical missile defense system, The Iron Dome, capable of detecting, intercepting and destroying short-range rockets and artillery shells.
The MIL-STD-810-certified Dual Xeon single-board computer, in addition to some stress-tested PCIe backplanes for any future expansion efforts, answered the call.
This combination can operate at peak performance in even the most resource-demanding mission-critical applications and programs.
Today, the IDF's 200-pound, compute-intensive Iron Dome utilizes the combination to ultimately protect the lives of Israeli civilians and prevent projectiles from devastating critical military areas.
Now, let's look at an intense scenario in which MIL-STD-810 servers are keeping the ball rolling behind the scenes as a ship endures a drone attack.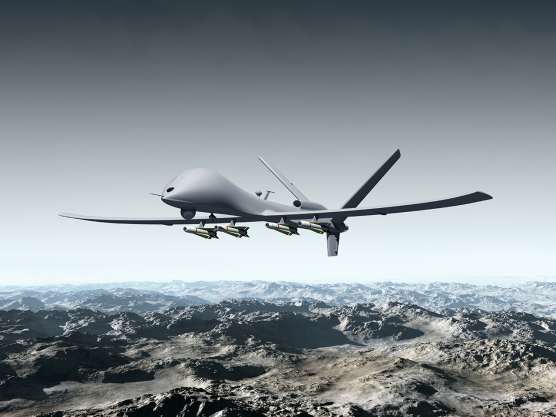 Photo: A drone flying over a mountain range
Scenario: Drone Attack
It's 2 a.m.
Officers on board a naval ship awake to find the vessel under attack by an unidentified drone.
The ship is struck not once, not twice, but three times, sending deafening vibrations throughout the port side.
Ears are ringing.
Fortunately, the ship's automated weapons systems, powered by hardened MIL-STD-810G-certified servers resistant to mechanical shock, gunfire shock and vibration, blow the UAV out of the sky before it can strike again.
The firing of the weapons sends yet another series of heart-throbbing vibrations throughout the ship.
At last, there is peace. No one on board was hurt, and the ship sustained minor damage.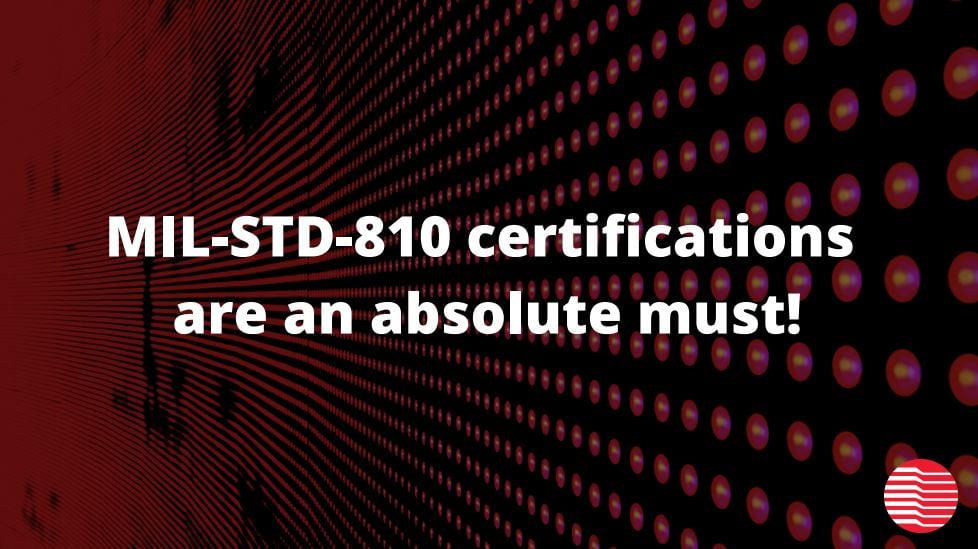 Graphic: MIL-STD-810 certifications are an absolute must. Download MIL-STD-810H or speak with a specialist today.
Conclusion
Had the rugged servers controlling the ship's weapons systems not been certified to MIL-STD-810G, the mechanical shock and vibration resulting from the drone strikes could have damaged or destroyed the servers altogether, leaving the ship's primary defense systems severely impaired and vulnerable.
Furthermore, the gunfire shock from the firing of the ship's weapons would have damaged or destroyed the very servers powering their computation and analysis, an unfortunate, inadvertent act of mechanical self-destruction.
Scenarios like this one are why it's critically important to purchase rugged servers that are certified to military standards such as the MIL-STD-810. It's also why all branches of the military and numerous major industries trust the truly rugged computers of Trenton Systems.
When we say our military and industrial servers are certified to MIL-STD-810, that means they were sent to a third-party testing facility and rigorously, no, meticulously, stress-tested to pass this standard.
Some computer systems are marketed as "rugged," "ruggedized" or "tested to pass" military standards, but they haven't actually been certified to the Department of Defense's requirements by a third-party facility.
Purchasing these feeble, unreliable, unsecured systems can leave your program or application impaired and vulnerable, and why deal with susceptibility and defenselessness when both can be prevented?