What is Sensor Open Systems Architecture (SOSA)?
by Brett Daniel, on Jul 28, 2020 9:14:37 AM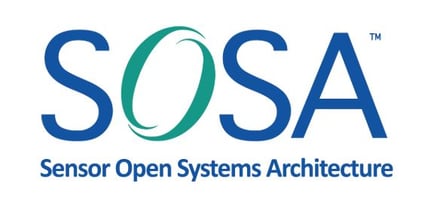 Graphic: The SOSA Consortium's logo
In 2017, The Open Group, a global consortium dedicated to documenting, tracking and integrating current and emerging technology standards and requirements, announced the formation of the Sensor Open Systems Architecture Consortium, or SOSA Consortium for short.
Since its launch, there's been some slight buzz in the industry surrounding the group. What exactly is the SOSA Consortium? Who's a member? Who's eligible for membership? What's its purpose? Why should we even care?
We'll answer these questions and more in this blog post.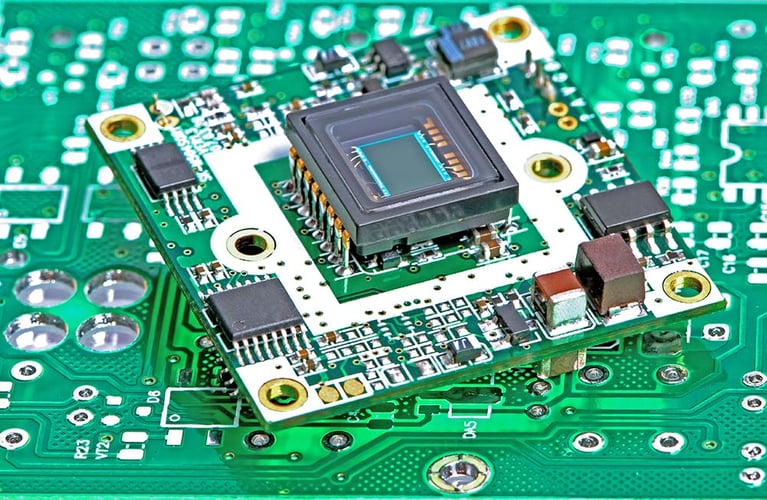 Photo: The aim of the SOSA Consortium is to transition sensor systems to an open systems architecture.
What is the SOSA Consortium?
The SOSA Consortium is a standardization alliance aimed at creating a common framework for transitioning sensor systems to an open systems architecture. The consortium's organizational structure consists of an advisory board, steering committee, architecture standing committee, conformance standing committee, as well as a Business Working Group and Technical Working Group.
At the core of the SOSA Consortium is a concerted effort to support and establish guidelines for the interoperability of modular, open sensor systems for multi-intelligence Command, Control, Communications, Computers, Intelligence, Surveillance and Reconnaissance, or C4ISR, solutions.
"The launch of the new SOSA Consortium is a vital step in developing a unified and coherent set of standards for the interoperability of sensor systems," Steve Nunn, president and CEO of The Open Group, said in an October 2017 press release. "In a war fighting environment, there is no 'one size fits all', so it's key that the consortium is looking at both hardware and software components as well as the business case for standardization."
Who's involved in SOSA, and what's its purpose?
According to The Open Group, the SOSA Consortium is a collaborative effort between government, industry and academia that provides a forum through which SOSA Consortium members can work together on an open sensor standard designed to benefit all involved parties and balance stakeholder interests.
Like other open standards driven by the requirements of the United States Department of Defense, such as HOST and CMOSS, which will eventually fall under the SOSA umbrella, the overarching goal of the SOSA Consortium is to help provide the DoD with common, cost-effective, commercial-off-the-shelf (COTS) sensor technologies that can be easily and quickly integrated, repaired or replaced, rather than with vendor-controlled or vendor-locked system designs.
The benefits of this government-industry consensus on a common, non-proprietary standard for sensor systems include faster development times and lower development costs, lower sensor systems integration costs and risks, better obsolescence control and better compatibility or interoperability between DoD-acquired sensor technologies. System upgrades will be much easier to implement and less costly, and thus, total cost of ownership of will decrease.
Essentially, the development of SOSA and similar standards places system design ownership in the hands of the DoD, driving competition and innovation between defense contractors vying for the DoD's business while simultaneously allowing the military to acquire the most effective, most affordable embedded computer system solution.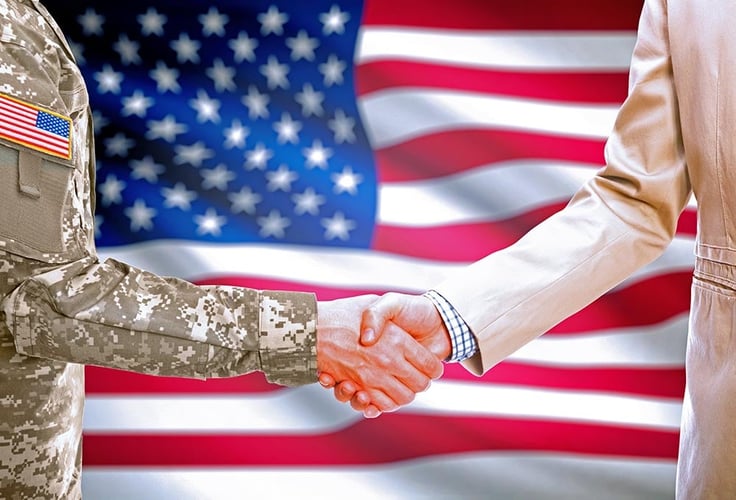 Photo: The SOSA Consortium includes members from the military, industry and academia.
Who is currently a member of SOSA?
The SOSA Consortium has a growing list of high-profile defense contractors, businesses and research institutes, including Collins Aerospace, Lockheed Martin, Mercury Systems, Northrop Grumman, Raytheon, General Dynamics, L3 Harris, Curtiss-Wright Defense Solutions, Motorola Solutions, Georgia Tech Research Institute, University of Dayton Research Institute, Southwest Research Institute and more.
Naturally, the Air Force, Army, Navy and other government agencies are also participating in the consortium.
For a full list of current sponsors as well as principal and associate members, visit the SOSA Consortium's membership page.
What are the benefits of a SOSA membership, and how do I join?
SOSA members have early access to the latest documents, information and developments regarding open standards and best practices. Members will also be able to network with experts from government, industry and academia while gaining key insight as to how they can best support the future of sensor system design for defense initiatives.
Those interested in becoming a member may email ogsosa-admin@opengroup.us. For a list of upcoming events, visit The Open Group's SOSA Events page.
For more information on the SOSA Consortium, visit The Open Group's SOSA home page or check out Raytheon's SOSA presentation.