SIGINT vs. COMINT vs. ELINT: Key Differences and Must-Know Use Cases
by Christopher Trick, on Oct 17, 2022 2:21:48 PM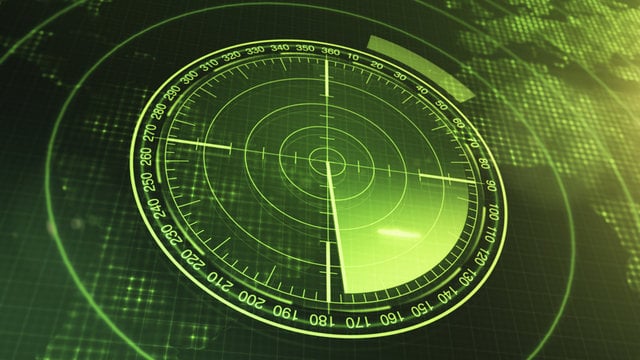 Intelligence-driven decisions are at the heart of many operations across the government, military, and critical infrastructure sectors, making the ability to gather, process, and analyze all forms of signals and data integral to mission success.
In this blog, you'll learn more about the differences between SIGINT (signals intelligence), COMINT (communications intelligence), and ELINT (electronic intelligence), their various use cases, and how Trenton's solutions enhance each.
What is SIGINT?
SIGINT, or signals intelligence, refers to any intelligence-gathering method that involves the interception and analysis of signals emitted by enemy communications systems, radar, and weapons.
SIGINT plays a vital role in national security by providing the information needed to see into an adversary's capabilities, actions, and intentions, which, in turn, help military personnel stay vigilant of current and future threats.
Within the aerospace and defense sectors, signals intelligence is primarily gathered through unmanned aerial vehicles (UAVs) that are equipped with powerful infrared sensor cameras, ground stations, and Light and Imaging Detection (LIDAR) as well as synthetic aperture radar systems that gather raw intelligence.
When this information is captured, it then needs to be translated and interpreted, so it can be analyzed and used to make key decisions in real-time.
There are two subcategories of SIGINT: COMINT and ELINT. Let's take a look at each.
What is COMINT?
COMINT, or communications intelligence, refers to any intelligence that is gained from communication between people and/or groups.
COMINT, however, refers only to signals that contain speech or text, such as text messages, telephone conversations, radio calls, and online interactions.
What is ELINT?
ELINT, or electronic intelligence, refers to any intelligence that is gathered from electronic signals; in other words, only non-communications intelligence.
ELINT signals include radio or electromagnetic pulses and signals that are emitted from radars, missiles, guidance systems, and aircrafts.
ELINT has three subsections: TechELINT, OpELINT, and TelELINT. Let's take a look at each.
TechELINT
TechELINT, or technical ELINT, refers to the interception, modes of operation, identification, recording, and documentation related to electromagnetic energy in order to figure out the location of the emitter or other critical information.
TechELINT plays a big part in the design of radar detection, countermeasure, and counter-weapons equipment.
OpELINT
OpELINT, or operational ELINT, concentrates on searching, intercepting, and locating specific ELINT targets to determine their operational patterns. Information gathered is used to exploit target equipment.
OpELINT also provides threat assessments--this is known as tactical ELINT--to support operational planners and tactical commanders on the battlefield.
TelELINT
TelELINT, or telemetry intelligence, is an older form of ELINT that focuses on collecting, analyzing, and reporting foreign telemetry signals.
TelELINT is now called FISINT, foreign instrumentation signals intelligence, and its operation closely resembles TechELINT.
TelELINT provides critical information on foreign missiles and space vehicles while they are being tested as well as operational information on foreign satellites and vehicles.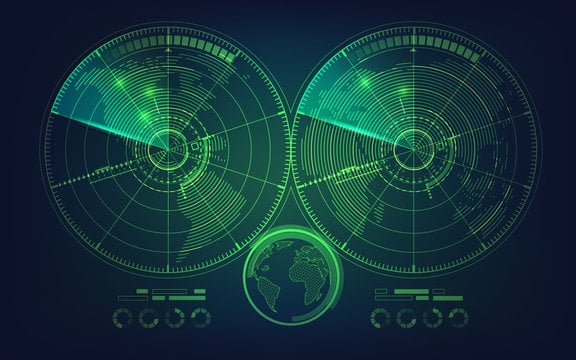 SIGINT, or signals intelligence, refers to any intelligence-gathering method that involves the interception and analysis of signals emitted by enemy communications systems, radar, and weapons.
SIGINT, COMINT, and ELINT Use Cases
SIGINT, COMINT, and ELINT help to greatly enhance a variety of applications across the battlespace.
At a high level, SIGINT's greatest capability is that it allows military personnel to collect and make sense of signals in a variety of forms and across multiple domains.
Let's take a look at a few examples in more detail.
Electronic Warfare (EW)
Electronic warfare (EW) refers to military action that involves accessing and exploiting the electromagnetic spectrum while denying adversaries the ability to do the same; it also involves the use of technology to defend against attacks on spectral capabilities and the offensive use of directed energy weapons.
There are three subcategories of EW: electronic attack (EA), electronic protection (EP), and electronic warfare support (EWS). Let's take a look at each:
Electronic

attack

:

This involves offensive use of directed energy against enemy forces.

Electronic protection:

This involves defensive use of directed energy against enemy forces.

Electronic warfare support:

This involves locating and identifying sources of electromagnetic energy signals to support decision-making.
Electronic warfare support is where SIGINT really comes into play. SIGINT helps EWS machines to collect actionable intelligence, which can then be interpreted, analyzed, and used for decision-making in real-time.
For instance, SIGINT can helps EWS systems detect the source of an electromagnetic signal, the type of equipment that is generating that signal, and any other relevant data.
JADC2 and C6ISR
JADC2, Joint-All Domain Command and Control, refers to the DoD's initiative to revitalize the military's C2 (command and control) infrastructure by establishing an integrated network of sensors, systems, and warfighters across all domains.
C6ISR--Command, Control, Communications, Computers, Cyber-Defense, Combat Systems, Intelligence, Surveillance, and Reconaissnace--is an amalgamation of all technologies and practices that inform and support command and control.
In addition to ensuring open communication and connectivity between domains, a critical component of both JADC2 and C6ISR is data collection.
SIGINT plays a major role here by detecting, identifying, and locating enemy communications.
The data collected also helps military personnel gain a competitive advantage at sea, on land, in the air, in space, or within the cyber landscape.
As the tactics and technology used by adversarial forces become increasingly advanced, having an interconnected web of compute devices allows for immediate, actionable insights, enabling swift response to present or rising enemy threats anywhere, anytime.
How does Trenton fit in?
Trenton's line of custom, USA-made, high-performance computing solutions, in rack mount or small form factor, greatly bolster SIGINT capabilities through quickly collecting vast amounts of data for real-time analysis.
Our 5G-powered solutions enhance AI/ML/DL workloads, big data analytics, and I/O at the tactical edge. This, in turn, helps to increase situational awareness, enhance decision making capabilities, and shorten response times.
With Intel® SmartEdge and Intel® FlexRAN, our systems provide virtualized, low-latency networking to enhance compute power and connectivity within communications-denied and -contested environments.
In addition, our solutions are zero-trust architected and protect data-at-rest, in-transit, and in-use with advanced, multi-layer cybersecurity technologies across the hardware, firmware, software, and network stack.
Let's take a look at three of our solutions: the 1U BAM FM, the 3U BAM XRS, and the TAC.
1U MBS.FM
The 1U MBS.FM is a rack server that provides configurability, connectivity, and compute power to strengthen AI/ML/DL workloads and big data analytics, designed in a secure, SWaP-optimized, modular blade enclosure.
How does the 1U MBS.FM support SIGINT?
The 1U MBS.FM supports SIGINT by maximizing compute density to reduce downtime and ensure ease-of-use.
This server contains two dual-Intel® Xeon® CPU blades, allowing users to run multiple accelerated applications on the same server at the edge. This helps to greatly reduce the physical footprint (space the server takes up) and total cost of ownership, which, in turn, extends the system's lifecycle.
In addition, I/O board is fixed, and the blades easily detach from the front without having to remove the cables in the back, making configurations and upgrades much easier as workloads evolve.
All of this allows military personnel to detect signals and other data with unprecedented speed and precision to effectively detect, track, and engage with enemy threats.


3U BAM
The 3U BAM is a rack server providing maximum storage, processing, and ruggedization designed in a SWaP-optimized chassis to accelerate and sustain ever-evolving edge compute applications.
How does the 3U BAM support SIGINT?
The 3U BAM supports SIGINT through its storage, security, and intelligence capabilities.
This server contains eight front-removable, high-speed SSDs, which means that data can be stored and retrieved within a matter seconds. This provides warfighters with the critical intelligence that they need to craft a timely, effective response to enemy threats across all domains.
The 3U BAM supports a mix of FIPS 140-2 and FIPS 140-3 self-encrypting drives (SEDs)--NVMe, SATA, and SAS. In addition to maximizing storage capacity, these drives prevent unauthorized personnel from stealing, deleting, or manipulating data, which can impede a system's functionality.
This server can also support multiple NVIDIA A100 GPUs to allow for data to be processed and analyzed simultaneously, delivering key insights in minimal time.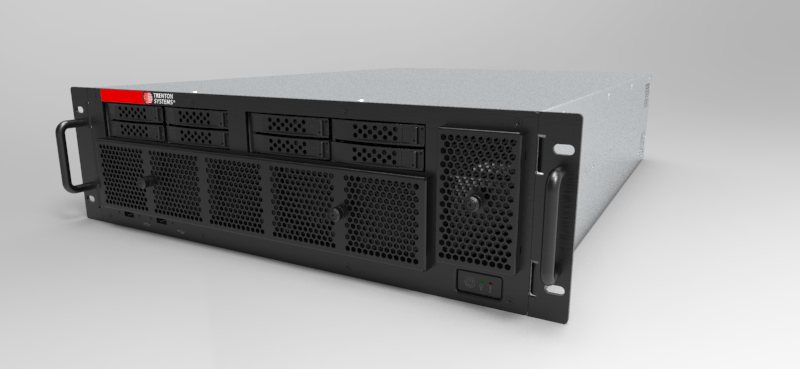 TAC
The TAC (Tactical Advanced Computer) is a ruggedized, secure, SWaP-C optimized small form factor mission computer designed in a fanless, sealed enclosure with the latest in embedded computing technology.
How does the TAC support SIGINT?
The greatest boon to SIGINT that the TAC provides is that it has two military 38999 connectors, which are designed to enhance and consolidate cable-to-panel I/O applications.
Ruggedized and tested to the most stringent military standards, the TAC can withstand extreme shock, vibration, temperatures, and humidity to ensure peak performance in the harshest of environments.
38999 connectors enhance this ruggedization by allowing for robust transmission of high-frequency signals and provide EMI (electromagnetic interference) filtering. As a result, crucial information that is needed to formulate responses is delivered immediately, and harmful signals are kept away from interfering with components inside the system as well as with existing infrastructure.
38999 connectors also help to maximize the speed and efficiency of I/O capabilities, and they ensure effective operation through keeping out dust, dirt, water, and debris--a key factor in IP67 certification.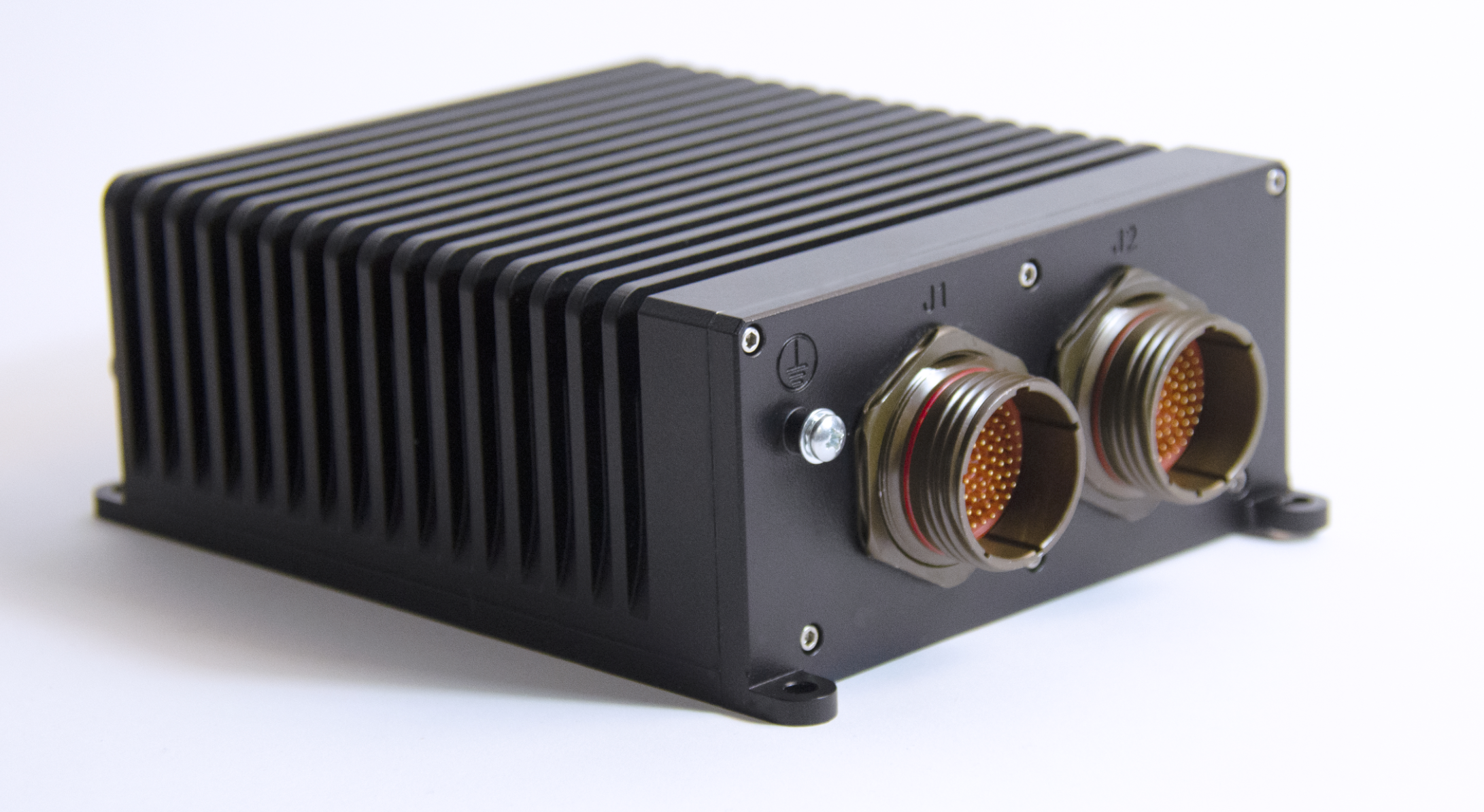 Final thoughts
SIGINT, COMINT, and ELINT play a crucial role in providing key insights for intelligence-driven operations across the modern, multi-domain battlespace.
No matter the time or place, it is critical that military personnel stay aware of existing or potential enemy threats, so they can achieve mission success and, as a result, preserve their country's national security.
Here at Trenton Systems, our customer-first approach, flexibility in engineering design, and ability to seamlessly integrate next-gen technologies into our high-performance computing solutions allow us to strengthen intelligence gathering at the strategic, tactical, and operational levels.
If you want to learn more about how we can help you craft a custom, American-made computing solution to enhance your SIGINT, COMINT, and ELINT capabilities, just reach out to us anytime here.
We'd love to chat or answer any questions you may have. 🙂