List of Technology Companies That Manufacture Their Products in the US
by Brett Daniel, on Aug 4, 2020 10:00:00 AM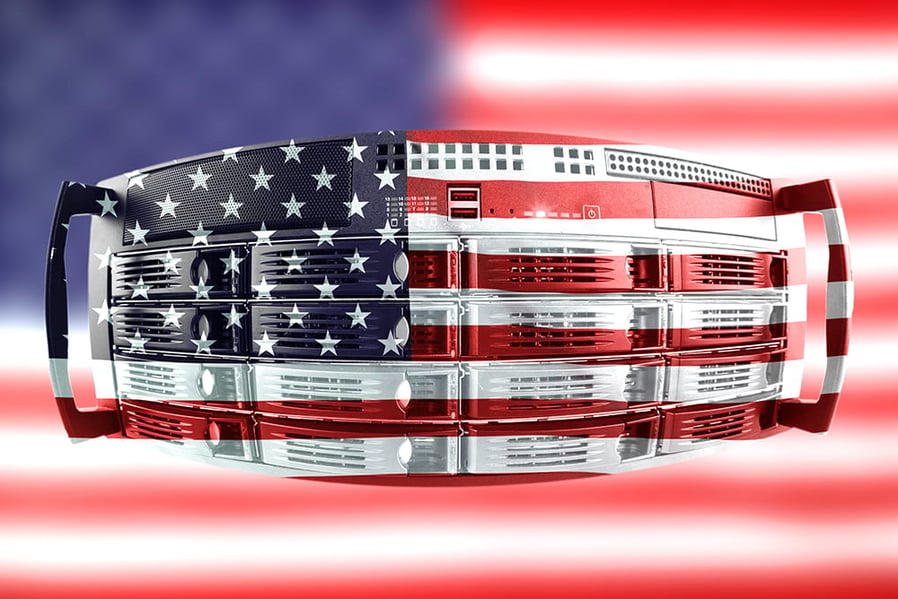 Graphic: The computer and technology industry's supply chain has become fragmented over the years. Nonetheless, there are several companies that deserve recognition for continuing to manufacture some or all of their products in the USA and employ hard-working Americans in the process.
Perform Google searches about technology companies that design, manufacture, assemble and support their products in the United States, and you'll likely be greeted with slim pickings.
The truth is that hardly any technology hardware or equipment is created and supported solely in the USA anymore. Many big manufacturers have either offshored or outsourced all or portions of their supply chain.
The primary benefit of offshoring and outsourcing is cost savings, of course. Companies can save money on labor costs, sometimes as much as 60 percent, because working wages in certain countries are minuscule. Other potential benefits include a company's desire to have access to a global talent pool, as well as a desire to improve company focus at both the management and executive levels.
Trenton Systems prides itself on being one of few technology companies that still designs, manufactures, assembles, integrates and supports its rugged servers and workstations in the USA.
There are a few other technology companies out there that still manufacture many of their products in the USA as well. Semiconductor companies, in particular, continue to manufacture their products largely in the USA, so much so that semiconductors are America's fourth leading manufacturing export, roping in $44 billion annually.
We'd like to recognize some of these companies and others for continuing to support the American economy and create American jobs by keeping some or all of their technology manufacturing stateside.
If you'd like to be added to the list, please contact info@trentonsystems.com.

1. Skywater Technology
Skywater Technology manufactures integrated circuits at its semiconductor fabrication plant in Bloomington, Minnesota. Acquired by Cypress Semiconductor in 1991, Skywater's manufacturing facility underwent several expansions before the company purchased it and spun off from Cypress in 2017. Skywater currently supports and provides integrated circuits to customers in various markets, including aerospace and defense, medical, industrial and automotive.
Contact Information
2401 East 86th Street
Bloomington, Minnesota 55425
952-851-5200
swfoundry@skywatertechnology.com

Unicomp develops and manufactures built-to-order buckling spring keyboards at its manufacturing facility in Lexington, Kentucky. Buckling spring keyboards, known for their instantaneous keystroke mechanics and satisfying auditory feedback, are popular among high-volume typists. The company, which acquired the rights to the buckling spring design from IBM in the mid-1990s, says that its keyboards improve typing accuracy and support an altogether pleasurable typing experience.
Contact Information
510 Henry Clay Blvd.
Lexington, Kentucky 40505
859-233-2130
support@pckeyboard.com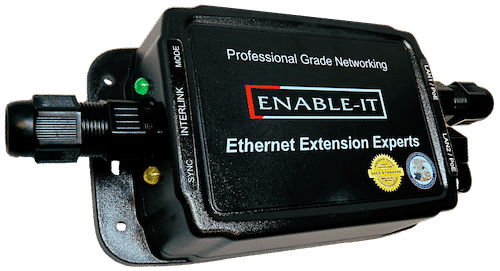 Enable-IT is an original equipment manufacturer (OEM) known for pioneering the concepts of Ethernet and PoE extenders, which increase the distance of Ethernet connectivity beyond the common twisted-pair wiring limitation of 328 feet. The company manufactures its extenders at a 60,000 square-foot plant in Orange County, California, and says their products deliver unparalleled Ethernet performance and reach.
Contact Information
4616 W. Sahara Avenue
Las Vegas, Nevada 89102-3627
888-309-0910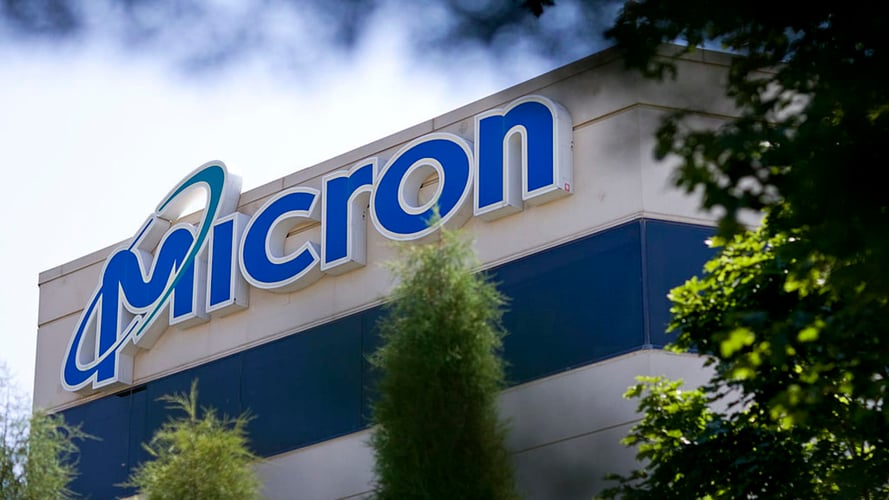 4. Micron
One of the largest memory manufacturers in the world, Micron is a semiconductor company that makes dynamic random-access memory (DRAM), NAND memory and storage solutions at facilities in Manassas, Virginia; Lehi, Utah; and Boise, Idaho, where the company is headquartered. Micron memory modules are found in computers across the globe. If you've ever examined a DDR4 SDRAM memory module, you've likely seen their famous circular "M" logo or the logo of their marketing brands, Crucial or Ballistix.
Contact Information

5. Mushkin
Mushkin, known for their production of RAM modules, was founded in Denver, Colorado, is headquartered in Pflugerville, Texas, and operates a manufacturing facility in Austin, Texas. The company, which maintains relationships with big-name companies like Intel and NVIDIA, also makes solid-state drives and USB flash drives. They even say they design, assemble and test their products in-house, a huge plus for quality control and product security.
Contact Information
Mushkin Customer Care Line
1-800-569-1868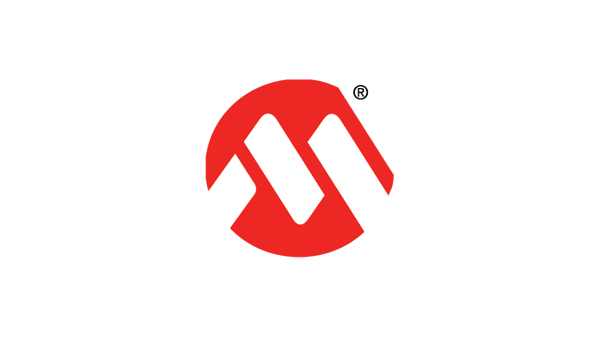 6. Microchip
Microchip, headquartered in Chandler, Arizona, and known for its analog and flash-IP integrated circuits, embedded security devices and microcontrollers, manufactures semiconductors at fabrication plants in Tempe, Arizona; Gresham, Oregon; and Colorado Springs, Colorado. The company says its solutions serve more than 120,000 customers across the aerospace and defense, industrial, consumer, automotive, communications and computing markets.
Contact Information
Established in New Jersey in 2002, MainGear specializes in the design of custom gaming computers, laptops and workstations, but they offer plenty of made-in-USA accessories that you could easily incorporate into your rugged workstation setup, including comfortable, high-quality desk chairs and mouse pads. They've received numerous accolades for their products, which are designed, manufactured and supported in the USA.
Contact Information
206 Market Street
Kenilworth, New Jersey 07033
Phone: 1-888-624-6432
Fax: 888-295-2069

8. PNY Technologies
Established in New York City in 1985, PNY Technologies manufactures flash memory, solid-state drives, memory modules, graphics cards and more. They operate a 600,000-square-foot manufacturing facility in the township of Parsippany-Troy Hills, New Jersey, have served system integrators and OEMs since their inception and claim they employ more than 80 percent of their global workforce right here in the USA.
Contact Information
100 Jefferson Road
Parsippany-Troy Hills, New Jersey 07054-0218
Phone: 1-973-515-9700
Fax: 1-973-560-5590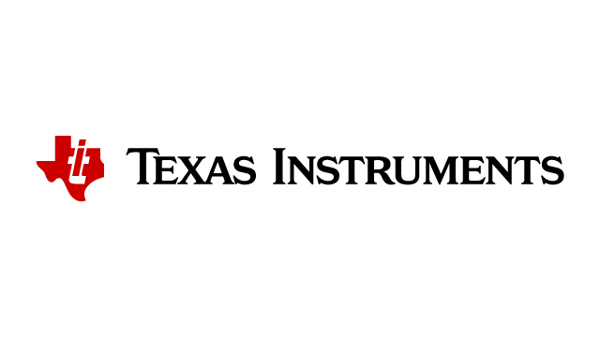 9. Texas Instruments
Texas Instruments, headquartered in Dallas, Texas, and one of the world's leading semiconductor manufacturing companies, operates semiconductor fabrication plants in Dallas, Texas; Richardson, Texas; Sherman, Texas; Houston, Texas; Arlington, Texas; Santa Cruz, California and South Portland, Maine. Jack Kilby of Texas Instruments is actually credited with designing the first integrated circuit prototypes ever in 1958. Today, the company serves nearly 100,000 customers worldwide across the industrial, military, automotive, communications and personal electronics markets.
Contact Information
12500 TI Boulevard
Dallas, Texas 75243
Phone: 972-995-2011
Conclusion
If you're interested in designing a customized, made-in-USA rugged server or workstation for your program or application, Trenton Systems may be the right choice for you.
Every day at our Lawrenceville, Georgia, USA facility, we design, manufacture, assemble, test and support rugged servers and workstations for military, industrial and commercial applications. We support numerous major industries and all the latest testing standards.
Here are just a few of the benefits of choosing Trenton Systems:
Rigorous in-house stress testing for MIL-STD-810, DO-160 and many other popular standards

11+ year system life cycle

BIOS management, customization and control

Revision/obsolescence control

Limited lifetime support with access to like-minded engineers

Rapid customer response times

Short lead times

Industry-leading five-year warranty

We have our own

Loaner Program

, which allows you to try out a system of your choice free for 45 days

Low mean time to repair/replace (MTTR)

PCIe backplanes

that can provide your system with up to 18 PCIe slots

Trenton Systems is a member of the Intel Solutions Alliance, meaning we follow Intel's roadmap and use the latest and greatest Core and Xeon CPUs available
And these are just a few of the benefits.
Don't hesitate to contact us if you're interested in learning more about the Trenton Systems difference.