Trenton Systems supplies Lockheed Martin with $500,000 computer systems provision for Aegis Combat System
by Brett Daniel, on Sep 27, 2021 10:08:32 AM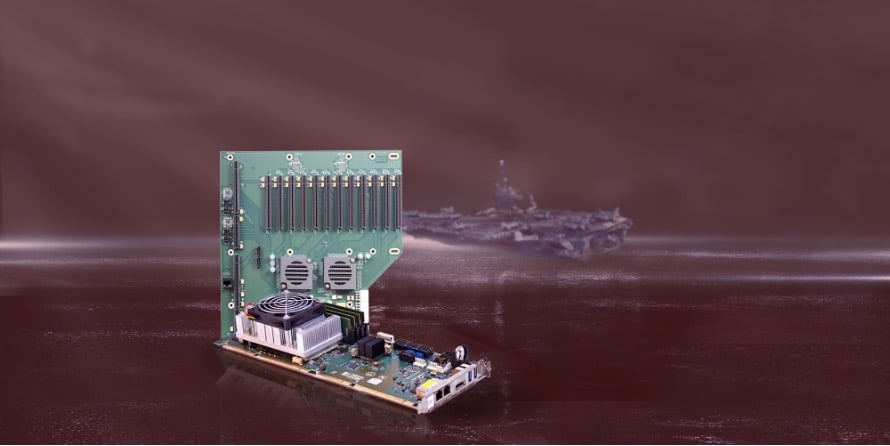 Graphic: Trenton Systems is continuing its long-term support for the Aegis Combat System with a recent $500,000 provision.
Trenton Systems, a manufacturer of cybersecure, rugged, made-in-USA computing solutions, has supplied Lockheed Martin with $500,000 worth of high-performance computers for the Aegis Combat System.
The deal represents Trenton's latest provision for the famous naval weapons system, which, over the years, has generated millions in revenue for the rapidly growing Georgia-based computer company.
Kimberly Carter-Clark, Trenton's strategic account manager assigned to the deal, said the provision includes multiple Trenton PCIe backplanes and single-board computers (SBCs).
"They're installed in custom chassis aboard Aegis-equipped navy ships," Carter-Clark said. "This sort of deployment involves extensive shipboard testing and hardware design considerations to ensure adequate ruggedization and proper form, fit, and function. Our talented team of hardware, firmware, and software engineers have worked tirelessly to make these systems a reality for Lockheed."
Michael Bowling, CEO of Trenton Systems, commended Trenton's sales and engineering teams for their diligence in devising the solution. He said the deal is one of many in a long and rich history of trust and collaboration with Lockheed Martin and naval forces around the world.
"When we as a company contribute to a combat system that protects troops, civilians, and military assets on a global scale, I'm reminded why we at Trenton do what we do: because our work makes a difference in the livelihood, safety, security, and freedom of people everywhere," Bowling said. "We couldn't be more excited about our support for Aegis, and we're truly excited now more than ever about our continuously expanding relationship with Lockheed Martin."
About Trenton Systems
Trenton Systems designs, manufactures, assembles, integrates, tests, and supports made-in-USA rugged servers, workstations, processor boards, PCIe backplanes, storage systems, blade servers, PCIe expansion kits, mini PCs, and custom high-performance computers for programs and applications operating in harsh environments worldwide.
Founded in 1989, Trenton Systems provides the defense/military, government, industrial, and commercial markets with in-house engineering, testing and support services, computer life cycle planning, revision control, a five-year warranty, and customization/configuration support.
Trenton Systems' rugged computers and components meet or exceed UL, CE, FCC, ITAR, and military standards (MIL-STD-810, MIL-STD-461, MIL-S-901, DO-160), are backed by a five-year warranty and in-house support, and are manufactured in the company's Lawrenceville, Georgia, USA facility, which is certified to ISO 9001:2015 quality management standards.