Trenton Systems expands with new headquarters in Duluth, GA
by Christopher Trick, on Mar 10, 2022 3:47:22 PM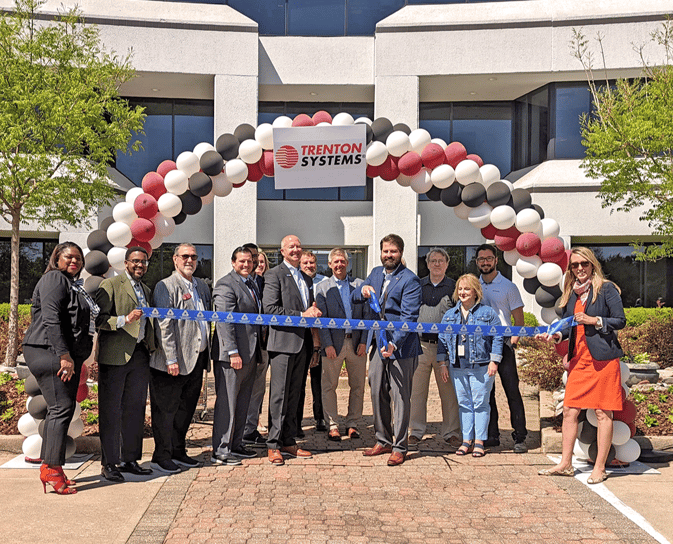 LAWRENCEVILLE, GA--Trenton Systems has signed a 50,000-square-foot office lease at 3100 Breckinridge, Building 1200, in Duluth, GA.
3100 Breckinridge is a 30-acre office park featuring seven buildings totaling 253,307 square feet. Located between Pleasant Hill and Old Norcross roads, the complex offers direct access to Interstate 85 and resides within the Gwinnett Opportunity Zone.
"As a rapidly growing defense company in the United States, Trenton Systems needed more space for our growing engineering, quality, compliance, sales, and marketing groups," said Michael Bowling, CEO of Trenton Systems. "The new facility is a modern space that will be open to a collaborative environment for the Trenton team."
Since 1989, Trenton Systems has been a computer hardware manufacturer providing USA-made, high-performance computing solutions for the aerospace and defense industries.
"The Department of Defense (DoD) requires healthy, resilient, diverse, and secure manufacturing partners to ensure the development and sustainment of capabilities critical to our national security," said Sean Campbell, Chief Commercial Officer at Trenton Systems. "Congress has demonstrated this commitment to companies like Trenton Systems by renewing and strengthening U.S. manufacturing partners.
David Shockley of Progressive Realty LLC represented Trenton. Hunter Henritze, Matt Fergus, and Seabie Hickson of Dallas-based Lincoln Property Co. Southeast represented the landlord, TerraCap Management, in the lease deal.
"This new lease helps Trenton continue our growth and ensure that our armed forces have reliable access to every advantage in the delivery of our hardware in support of defense platforms and weapons systems to the armed forces," said Sean Campbell.
The building amenities include ample surface parking, floor-to-ceiling windows, and a landscaped campus.
"Trenton is also expanding our manufacturing infrastructure at our current facility as part of the U.S. onshoring of critical, cybersecure, high-performance computers," said Michael Bowling. "We are excited about the investments which will enable Trenton Systems to better serve the warfighter and other critical infrastructure."
About Trenton Systems, Inc.
Trenton Systems, Inc., a US-made ruggedized computer hardware manufacturer, specializes in the design, manufacture, assembly, integration, and support of rugged servers and small form factor mission computers, processor boards, PCIe backplanes, storage servers, blade servers, PCIe expansion, Mini PCs, and custom high-performance computers for harsh environment applications worldwide.
Founded in 1989, Trenton Systems provides the defense/military, government, industrial, and commercial markets with in-house engineering, testing and support services, computer life cycle planning, revision control, warranty, and customization/configuration support.
Trenton Systems rugged computers and components meet or exceed UL, CE, FCC, and military standards (MIL-STD-810, MIL-STD-461, MIL-S-901, DO-160); are backed by a 5-year warranty, lifetime in-house support, and are manufactured in the company's Lawrenceville, GA, USA, facility certified to ISO 9001:2015 quality management standards.
© 2022 Trenton Systems, Inc. All rights reserved. All marks are the property of their respective owners. Design and specifications are subject to change.