Trenton Systems hires Director of International Sales
by Brett Daniel, on Nov 2, 2020 12:21:25 PM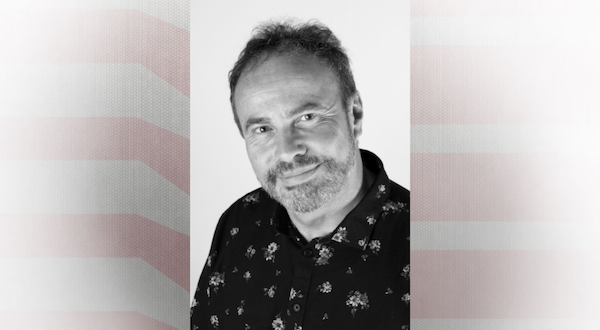 Photo: Philippe Weber, Director of International Sales, Trenton Systems
Lawrenceville, Georgia, Monday, Nov. 2, 2020 – Trenton Systems, Inc., a leading designer and manufacturer of ruggedized, cybersecure, made-in-USA computer systems for defense, aerospace, test and measurement, industrial automation, and other major industries, has hired Philippe Weber as its Director of International Sales. Weber will work to solidify the company's global business footprint.
Weber, who resides in France, will nurture, develop, and utilize existing relationships with international contacts to help Trenton further strengthen its sales efforts overseas. Prior to joining Trenton, Weber spent 24 years at Themis Computer, serving as an Application Engineer, Sales Manager, and Director of Sales, and nearly three years at Mercury Systems as Director of Sales, International. Overall, Weber has a great depth of experience selling rugged computers to the defense, aerospace, and telecommunications industries, among other major industries, all over the world.
A former embedded software writer and application engineer, Weber's wealth of knowledge and experience also encompasses embedded computing and edge computing technologies. With Weber, Trenton will continue to make remarkable strides in its support for embedded computing applications and rugged computing at the tactical edge.
Overall, Weber says he has big plans for Trenton's ever-growing custom and commercial off-the-shelf (COTS) portfolio of made-in-USA rugged servers, workstations, blade servers, mini PCs, storage servers, JBOD storage systems, PCIe backplanes, and processor boards.
"I hope to position Trenton as a unique company, not only with its products, but also with its people and its market approach. Defining the appropriate market approach will be a strategic element. I don't want Trenton to become just an addition to a list of rugged computer vendors," Weber said. "I want to have international customers consider Trenton not as a supplier of commodity products but a member of the design team. Timing is perfect for strategic growth plans, and Trenton is lining up resources to execute. As the portion of international business is still growing at a steady pace, it leaves a lot of room for creativity and differentiation."
Sean Campbell, Trenton Systems' Vice President of Sales, Marketing, and Business Development, says that Weber's deep understanding and market knowledge of embedded computing and edge computing will be a key differentiator in Trenton's already unique product offering: long-life, customer-driven, cybersecure rugged computing solutions designed, manufactured, assembled, integrated, tested, and supported in the USA.
"Weber's experience managing third-party distributors and channels on a global scale provides Trenton with a great way to fuel its worldwide growth," Campbell said. "Philippe seems to be a natural relationship builder and will be a perfect augmentation to our existing sales team. Given his strong technical acumen and years of experience managing complex computing solution requirements, we believe he is a perfect fit for Team Trenton."
Michael Bowling, CEO of Trenton Systems, says Weber is a welcome talent who will help Trenton solidify its business presence overseas.
"Philippe brings to the table a positive, customer-centric attitude and deep industry knowledge. I'm excited to see the impact that combination will have in terms of growing Trenton's international influence," Bowling said. "With decades of experience working for USA-based technology companies, and given his global, relationship-oriented sales strategy, I believe Philippe's knowledge, experience, and influence will be invaluable. Philippe understands and appreciates the products and market advantages that Trenton possesses. His technical knowledge and passion for enabling customer success is the key to growing Trenton's international footprint."
About Trenton Systems, Inc.
Trenton Systems designs, manufactures, assembles, integrates, tests, and supports made-in-USA rugged servers, workstations, processor boards, PCIe backplanes, storage systems, blade servers, PCIe expansion kits, mini PCs, and custom high-performance computers for programs and applications operating in harsh environments worldwide.
Founded in 1989, Trenton Systems provides the defense/military, government, industrial, and commercial markets with in-house engineering, testing and support services, computer life cycle planning, revision control, a five-year warranty, and customization/configuration support.
Trenton Systems' rugged computers and components meet or exceed UL, CE, FCC, ITAR, and military standards (MIL-STD-810, MIL-STD-461, MIL-S-901, DO-160), are backed by a five-year warranty and in-house support, and are manufactured in the company's Lawrenceville, Georgia, USA facility, which is certified to ISO 9001:2019 quality management standards.
© 2020 Trenton Systems, Inc. All rights reserved. All marks are the property of their respective owners. Design and specifications are subject to change.