What Is Joint All-Domain Command and Control (JADC2)?
by Brett Daniel, on Nov 9, 2020 1:15:25 PM

Photo: A depiction of the JADC2 warfighter of the future
Table of Contents
Introduction
We're entering a simultaneously fascinating and frightening era of modern technological warfare. Although the United States military continues to develop some of the most advanced tactical edge warfare technologies on the planet, both Congress and the Department of Defense have repeatedly declared how crucial it is for the United States to remain, at the very least, computationally competitive with its foreign adversaries.
Why? Because without a thorough, cohesive, carefully planned and implemented defense network architecture that supports these technologies, there's a chance that the U.S. will fall behind in the global battlespace, and in turn, lose a portion, or all, of its defensive edge.
In a previous blog post, we touched on the DoD's cloud computing initiatives, part of which involves migrating the cloud's computational power to the tactical edge. If you recall, we discussed the goal of this strategy: to create a unified, interconnected, situationally aware ecosystem of proximal warfighters, commanders, aircrew, sailors, and other critical servicemembers across the branches of the military. In theory, this network, at least in part, will help the U.S. military assert dominance at the tactical edge, as well as maintain that previously mentioned, unironically named, defensive edge.
Industry experts and bloggers frequently refer to this network of integrated servicemembers and sensors using many monikers – edge networks, tactical edge networks, the internet of military things, the internet of battlefield things, and so on – but the DoD has an official name for its underlying concept and associated testing, development, and implementation activities: Joint All-Domain Command and Control (JADC2).
In this blog post, we'll discuss the JADC2 reference architecture and initiative, what it is, why it's important, how and when it will be achieved, and some major obstacles to its implementation. At the end, we'll discuss the resilient, trusted, cybersecure rugged computing solutions that are necessary to ensure the success of a JADC2 tactical network.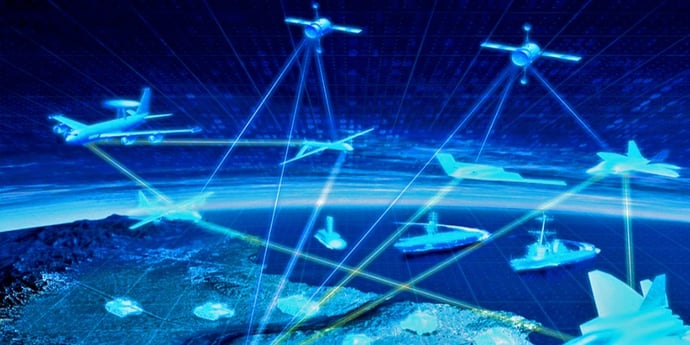 Graphic: A simplified illustration of the JADC2 concept. Credit: USNI News
What is JADC2?
Joint All-Domain Command and Control, or JADC2, is the Department of Defense's multibillion-dollar initiative to revitalize the military's current command and control (C2) infrastructure by establishing a combined, synergistic network of sensors and warfighters that enables collective, real-time decision-making across the Air Force, Army, Marine Corps, Navy, and Space Force, or across sea, land, air, space, and other warfighting domains.
Put a different way, the JADC2 concept establishes a tactical network of integrated technology and servicemembers from each branch of the military and increases the likelihood of mission success by improving collective situational awareness, or creating a common operating picture (COP) of land, air, space, and sea assets.
The JADC2 concept is a relatively new one, with development, testing, and implementation activities still ongoing. Each branch of the military has its respective JADC2 initiatives, such as the Air Force's Advanced Battle Management System (ABMS) and the Army's Project Convergence.
A recent Congressional Research Service (CRS) report states that the JADC2 reference architecture would give military commanders the ability to make better, faster decisions by quickly processing data collected by Internet of Military Things (IoMT) devices at the tactical edge, and returning adversarial engagement recommendations. The DoD has stated that the ability of warfighters and commanders to make key decisions quickly based on timely access to critical, all-domain mission data will be an important determining factor in the success of future conflicts.
DOD officials have argued that future conflicts may require decisions to be made within hours, minutes, or potentially seconds, compared with the current multiday process to analyze the operating environment and issue commands... Senior DOD leaders have stated that access to information will be critical in the future operating environment. In addition, these leaders have stated that to challenge potential peer adversaries, a multidomain approach is required, where U.S. forces would use ground, air, naval, space, and cyber forces to challenge an adversary's targeting calculus.

- From the Congressional Research Service's report on JADC2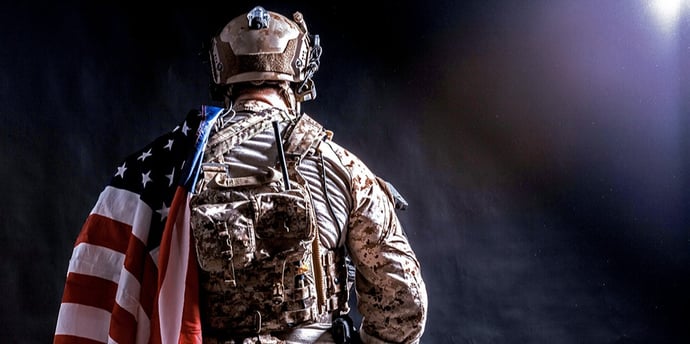 Photo: Maintaining the United States' defensive edge is at the heart of the JADC2 concept.
Why is JADC2 important?
The lack of a JADC2 reference architecture could have severe consequences for American national security going forward. Congress and the DoD are not shy about admitting the necessity of JADC2 and related technologies, nor are they shy about discussing the country's need to update the existing C2 infrastructure.
Advancements in artificial intelligence, biotechnology, quantum computing, and space, cyber, and electronic warfare, among others, are making traditional battlefields and boundaries increasingly irrelevant. To remain competitive, the United States must prioritize the development of emerging technologies over fielding and maintaining legacy systems. This will require significant changes to the Pentagon's force structure, posture, operational plans, and acquisition system, and must be complemented by a tough and fulsome review of legacy systems, platforms, and missions.

- From the House Armed Services Committee's Future of Defense Task Force Report 2020
American adversaries, mainly China and Russia, have developed sophisticated defense technologies that could pose serious challenges to the military's maintenance and control of the future battlespace. These technologies include advanced cyber weapons, air defenses, electronic warfare technologies, and long-range missiles.
One example is China's anti-access / area denial (A2 / AD) conflict deterrence system, which employs a collection of missiles, sensors, and guidance technologies that effectively prevent the U.S. from intervening in coastal Chinese conflicts or attacking the Chinese mainland.
Around the world, the proliferation of advanced technology is allowing more actors to contest U.S. military power in more threatening ways. The United States thus is in competition and conflict with an array of challengers and adversaries.

- From the U.S. National Defense Strategy Commission report Providing for the Common Defense: The Assessment and Recommendations of the National Defense Strategy Commission
The Congress-appointed National Defense Strategy (NDS) Commission has urged both Congress and the DoD to aggressively pursue technological innovation and introduce related advancements to the military, as they "will be critical to overcoming operational challenges and positioning the military for success."
More importantly, the Commission is concerned that "America's edge is diminishing or has disappeared in many key technologies that underpin U.S. military superiority, and that current efforts to offset that decline are insufficient."
JADC2 is a critical step in ensuring that the U.S. military upholds its defensive edge by remaining, at the very least, computationally competitive within the ever-advancing digital battlespace. It provides warfighters and other key military personnel with the computational wherewithal to dominate at the tactical edge by making better, more informed, and more uniform decisions faster, as adversaries continue to develop more advanced technologies that threaten American national security and defense interests globally.
Read more about the importance of JADC2 here.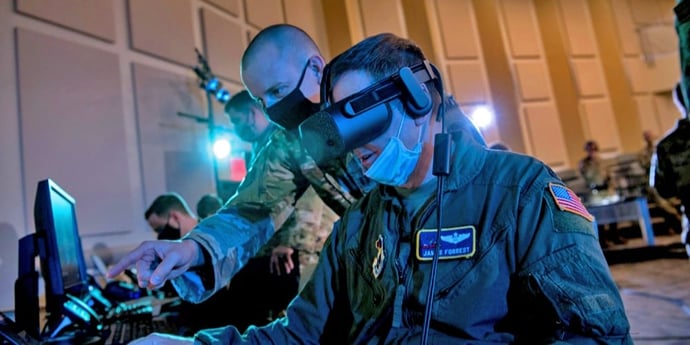 Photo: Operators during an Air Force exercise of the Advanced Battle Management System (ABMS), which took place late August-early September 2020. Credit: U.S. Air Force
How is JADC2 being achieved?
JADC2 is a holistically lead, multibillion-dollar initiative within the DoD. It involves collaboration between the JADC2 Joint Cross-Functional Team, composed of representatives from the offices of the DoD Chief Information Officer, the Under Secretary of Defense for Research and Engineering, and the Under Secretary of Defense for Acquisition and Sustainment, as well as the Joint Chiefs of Staff, which is overseeing policies, doctrine, requirements, research, and development strategies. Finally, it encompasses the actual development, testing, and implementation activities carried out by each branch of the military.
The Joint Staff has designated the Air Force with overseeing JADC2 technology development activities. Currently, the military's top JADC2 priority is the Air Force's Advanced Battle Management System (ABMS). The ABMS is the network that enables all-domain collaboration; it's the tangible, real-world actualization of the JADC2 concept that combines sensors, weapon systems, and servicemembers across land, air, sea, space, and cyber domains.
The first ABMS demonstration was held in December 2019. It involved defeating a simulated cruise missile threat to the U.S. mainland. During the demonstration, Air Force aircraft, Navy aircraft, a Navy destroyer, an Army radar system, a mobile artillery system, and commercial ground and space sensors succeeded in collecting, analyzing, and sharing data that later provided senior military leaders with an improved common operational picture, allowing them to respond to the threat effectively.
Recent ABMS exercises have focused on operators using the system to counter adversarial attacks on land and in space. A training exercise that took place in September 2020 allowed operators to use the system to identify and neutralize enemy cruise missiles using a hypervelocity weapon as they faced an onslaught of incoming battlefield data. The goal was for the operators to synthesize this purposely overwhelming and confusing array of information and make strategic engagement decisions accordingly.
The Army, on the other hand, is currently demonstrating technologies associated with Project Convergence. This project is the Army-proclaimed "campaign of learning" that further integrates Army technology and servicemembers into the JADC2 framework.
According to Defense News, the Army has seen great success with a system called Firestorm, which is essentially the battlefield powerhouse connecting fielded sensors to warfighters at the right time and place, as well as a system known as Titan, which processes targeting information from remotely piloted aircraft (RPA) and ground vehicles using artificial intelligence (AI).
The Army succeeded in testing low-earth orbit satellites and RPAs to sense both ground and air targets simultaneously. Data was transmitted to Joint Base Lewis McChord in Tacoma, Washington, for analysis before being returned to the field – Yuma Proving Ground in Arizona - for use by ground and air assets to engage the target. According to a CRS report, this exchange of critical data occurred in a mere 20 seconds.
Another JADC2 test occurred in July 2020, when Air Force aircraft interfaced with Navy vessels, special operations forces and forces from eight NATO nations, in an exercise to counter a simulated Russian threat.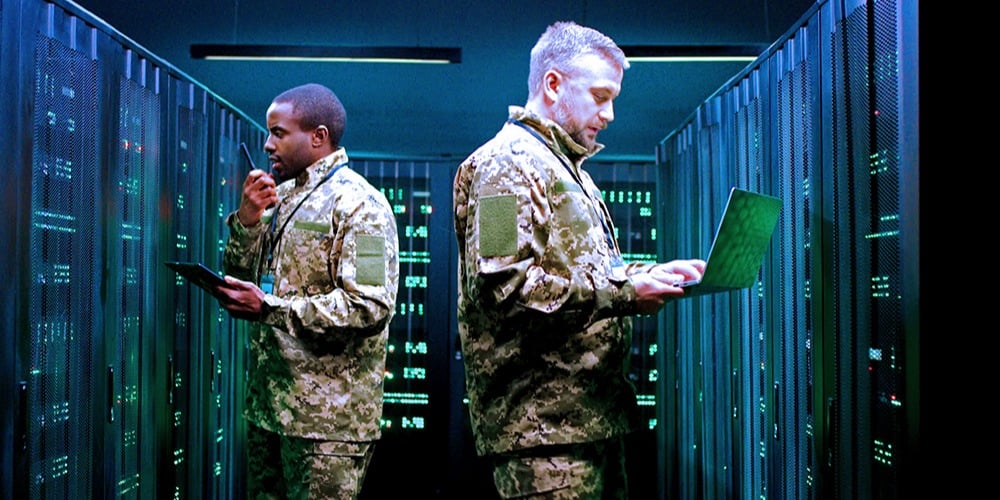 Photo: Aging infrastructure and combining domain-specific network resources are just two obstacles that the military must overcome to achieve JADC2
What obstacles are preventing JADC2?
Every new and exciting concept or theory comes with its practical challenges. JADC2 is no exception.
Aging information technology (IT) infrastructure, the use of legacy systems, on top of integrating each branch's unique tactical network, are perhaps the greatest obstacles the military must overcome to effectively implement JADC2 long-term. Connectivity issues resulting from older platforms have already arisen. Lt. Gen. Tim Haugh, Commander of the 16th Air Force, said at the recent JADC2 and All Domain Warfare Symposium that the Air Force's current inability to "get out from underneath" its current infrastructure will pose a major challenge to effective JADC2 execution.
Issues regarding the proprietary chokehold of current intelligence, surveillance, and reconnaissance (ISR) sensors used to collect battlespace data have arisen as well. Because so much of the technology used in these applications is owned by private companies and can easily be vendor-locked, the Air Force and other branches of the military will face an uphill battle in integrating new sensors and AI technologies quickly and affordably.
"We've got to get rid of the proprietary nature of much of the things we built to do our previous ISR missions, and be able to transform that into either relevant data or relevant systems that meet the demand of today.

- Lt. Gen. Tim Haugh, Commander of the 16th Air Force, JADC2 and All Domain Warfare Symposium
These two obstacles alone are enough to pose challenges to full-scale JADC2 adoption for many years to come. But the DoD is continually investing in the modernization of existing infrastructure and focusing on adopting open systems and standards to support system interoperability objectives, promote competition amongst defense contractors, combat vendor lock-in, and integrate new technologies faster than ever before.
Air Force leaders are also looking at cybersecurity protections, which is yet another major obstacle to overcome. The military may be able to transfer critical mission data between domains using this new and fantastic integrated meta-network, but what's stopping foreign adversaries from accessing, intercepting, deleting, disrupting, or exposing this data as it's being processed and stored?
For defense contractors, all of these are good reasons to ensure that your rugged computer hardware manufacturers have cybersecurity protections in place, and that they're willing to work with you on the technological challenges that lie ahead.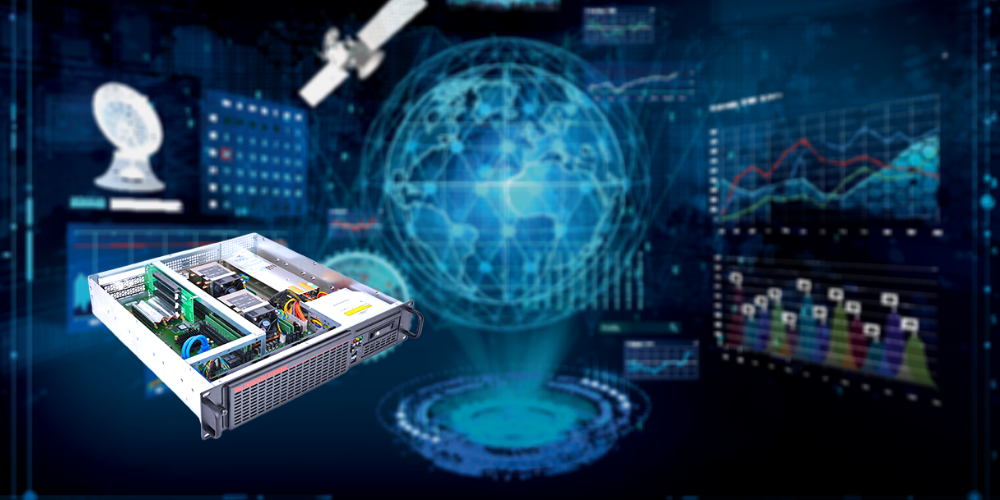 Graphic: Acquiring a reliable, trusted, cybersecure rugged computing solution with verified components will make your system that much more successful at the tactical edge, where JADC2-based warfare will ultimately take place.
Conclusion: Rugged Computing Solutions for JADC2 Programs, Applications
One of the most important features of a JADC2 rugged computing solution is its ability to process and store an influx of critical mission data at the tactical edge. Working with your rugged computer hardware manufacturer to ensure that your solution can handle the constant inundations of sensor data and survive the damaging elements of its tactical-edge environment are two crucial considerations to keep in mind. And if your manufacturer can handle solution customization and compliance testing in-house, that saves you time and money.
Yet another increasingly important consideration is a JADC2 rugged computing solution's ability to protect the integrity of the data it's managing. If the ultimate goals of implementing a JADC2 framework are to connect each branch of the military by way of a common tactical network and boost situational awareness for better, faster decision-making, the data circulating within said framework must be resistant to tampering, interference, and unauthorized access. Otherwise, nation-state actors will just impair or render unusable the solutions you've implemented. Self-encrypting drives (SEDs) and operating-system-hardening technologies using proactive threat models are a good start.
In addition, taking advantage of custom BIOS and software solutions for added security, reduction in boot times, and improved system manageability can give your computing solution the edge it needs to function properly within the JADC2 tactical network.
Even better, if your manufacturer can verify where the components that comprise your solution are manufactured, your solution becomes all the more secure at the edge. The DoD has clearly stated that many computer components manufactured overseas pose serious threats to national security - counterfeiting is still alive and well, after all - and the DoD has even admitted that it, as a department, is longer able to verify the pedigree of its microelectronics. With this in mind, obtaining and integrating solutions that are made in the USA is expected to become a major focus of DoD acquisition efforts going forward.
Trenton Systems has already fielded reliable, cybersecure, made-in-USA rugged computing solutions in military programs and applications at the tactical edge. Our tactical edge servers are just a few of many great examples. Whether you need a solution for your ground control station, transit case, forward-operating base (FOB), or your integrated base defense (IBD) program or application, you name it - Trenton's mechanical, electrical, and software engineers will ensure that you and your solution are on the right track.