We've written numerous blogs on US-made computer manufacturers. From what it means to buy a "Made in USA" computer to why you should buy an American-made computer, and even how to find trusted computer manufacturers who are truly US-made.
This post, however, is more about the product itself - the high-performance computer.
We thought to do something different, instead of writing an in-depth blog about the subject, how about an easy-to-read infographic?
Take a look and see if your computer qualifies as "Made in USA".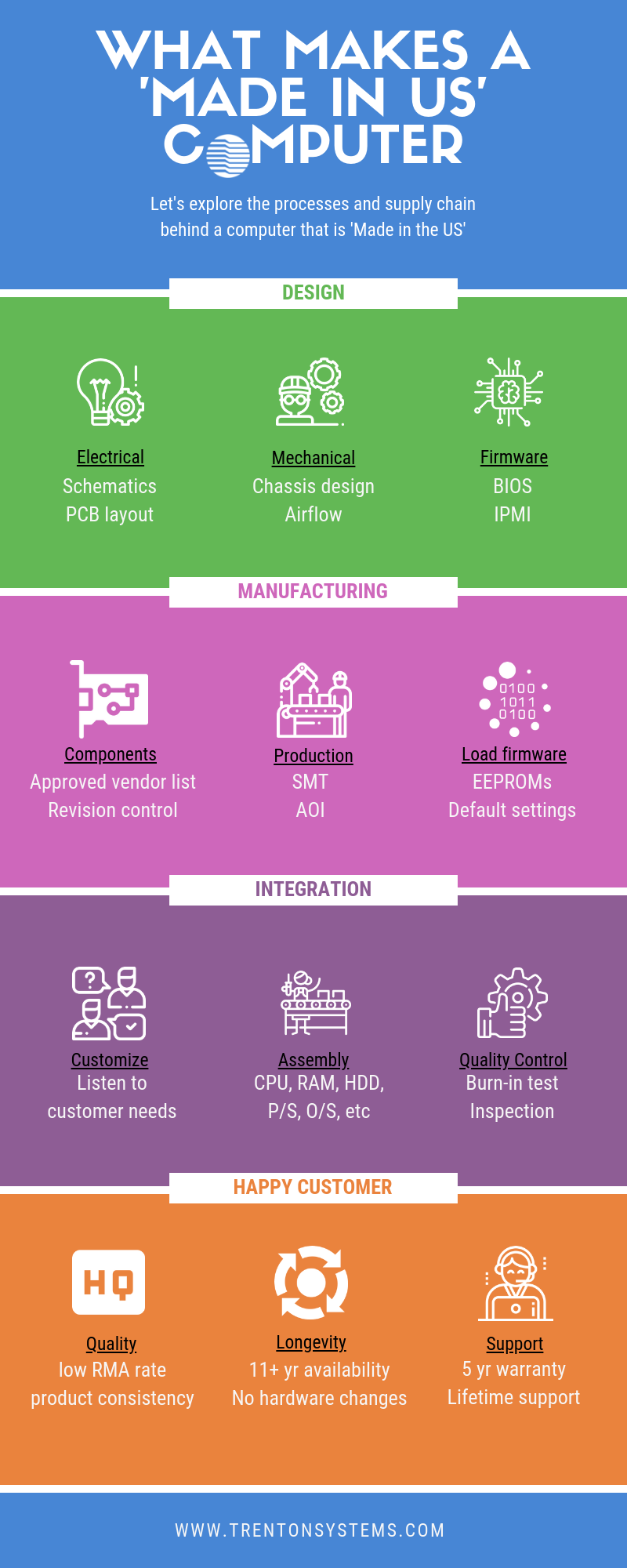 If you need a rugged military computer or possibly a high-performance industrial computer that is designed, manufactured, integrated, and supported in the USA, give us a call now.
Don't want to talk to Sales? No worries, speak to one of our Engineers instead.
We love technical questions, so bring us your most complex specs and requirements.
Looking forward to hearing from you.